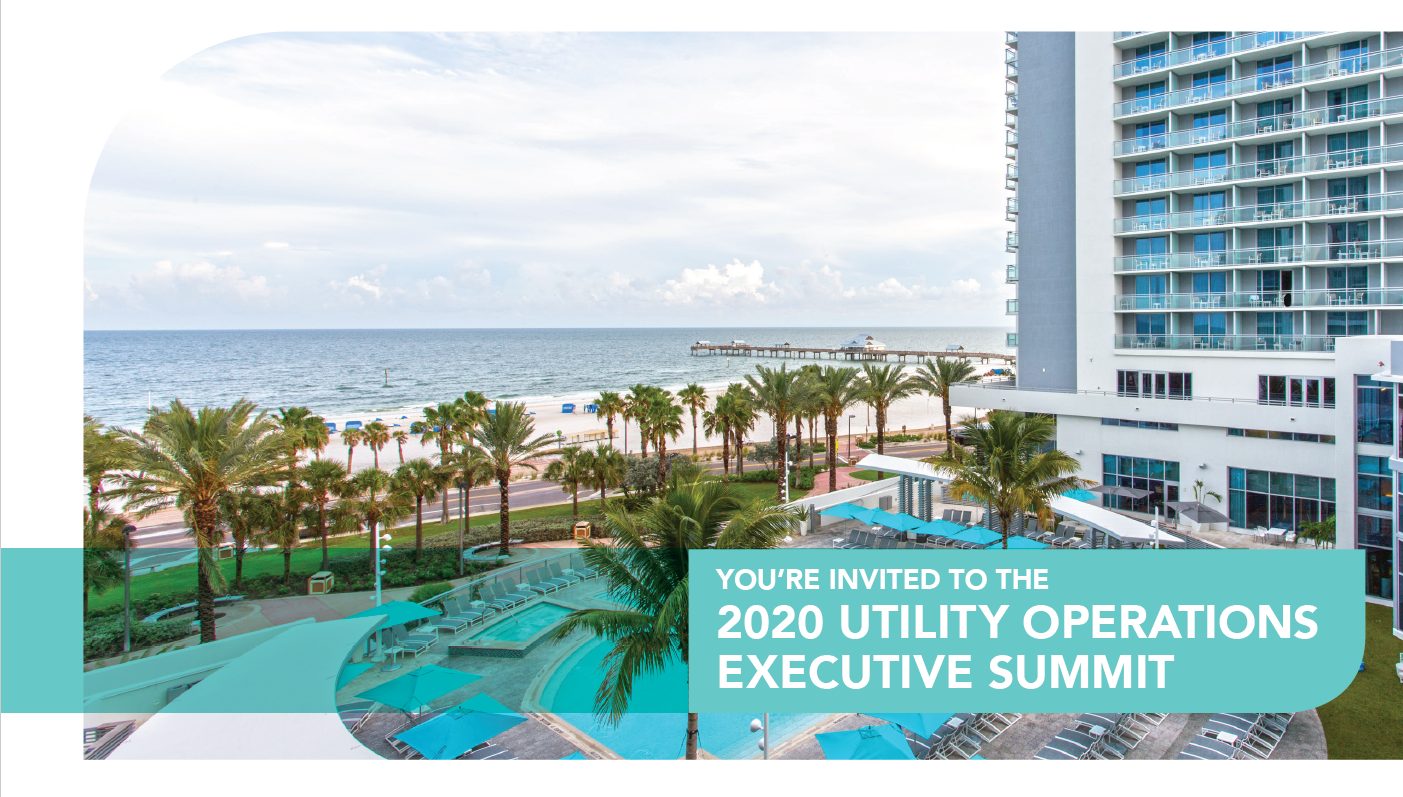 WHEN & WHERE:
February 27-28, 2020
Wyndham Grand Clearwater Beach
100 Coronado Drive, Clearwater Beach, FL
NETWORK, STRATEGIZE, AND COLLABORATE WITH YOUR PEERS
Thank you for your utility's continued support in partnering with ARCOS to assist in helping the industry overcome it's toughest challenges. For four years, we've been hosting this executive-only event which has produced significant solutions to help our utilities to provide safe, affordable, and reliable service.
Please join us for our next annual 2020 Utility Operations Executive Summit where we're gathering 10-12 of the industry's dynamic leaders to discuss the biggest issues and opportunities facing utility operations. This Summit is an opportunity for you to exchange ideas with your executive peers and strategize for the future of utility operations and the technology needed to support your success.
You and a guest are invited to enjoy the Wyndham Grand Clearwater Beach Resort. As our guest, ARCOS will provide a complimentary guest suite, welcome reception, and all meals.
The goal of the Executive Summit is to provide a forum for utility operations executives to network, discuss industry trends, and best practices, and develop strategies to ensure future success. This is an opportunity to be a part of an exclusive group of executives who will strategize for optimal operations performance and provide high level input to ARCOS on technology needs for today and the future.
The Summit will be led by chair Bruce Duff, ARCOS CEO. As Chief Executive Officer of ARCOS, Bruce Duff leads the strategy and direction for the company's nationwide operations.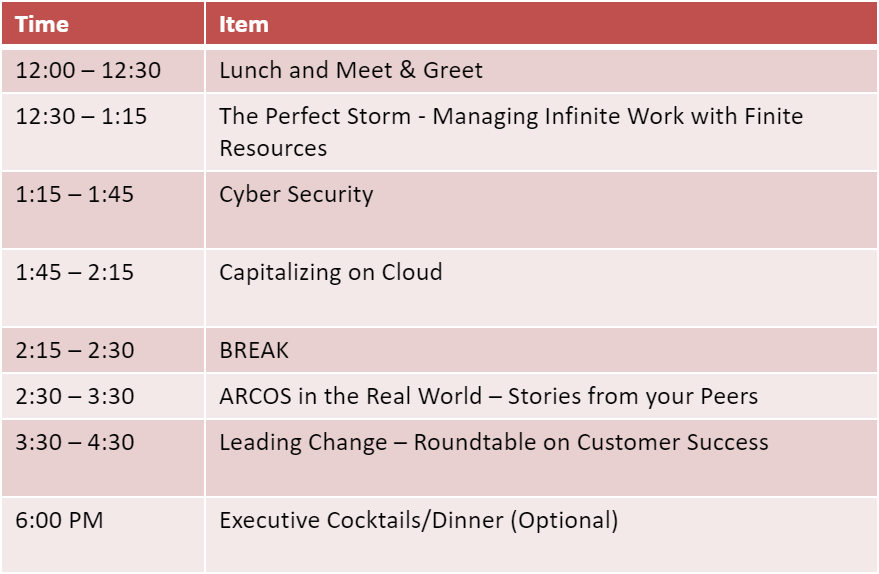 With you as our partner, together, we've provided the industry with the ability to respond, restore and report on both daily operations and incidents/events quickly and safely. Your participation helps us continue to bring innovative solutions to the industry. But there's more work to do – and we're ready to move the needle once again.
ARCOS will  take care of hotel arrangements. Email us with your admin's information so we can ensure your itinerary. Please plan to arrive Thursday for the reception. 
To RSVP, EMAIL Chelsea Bragg, ARCOS Marketing Manager Utilities or call, 614-306-6019.