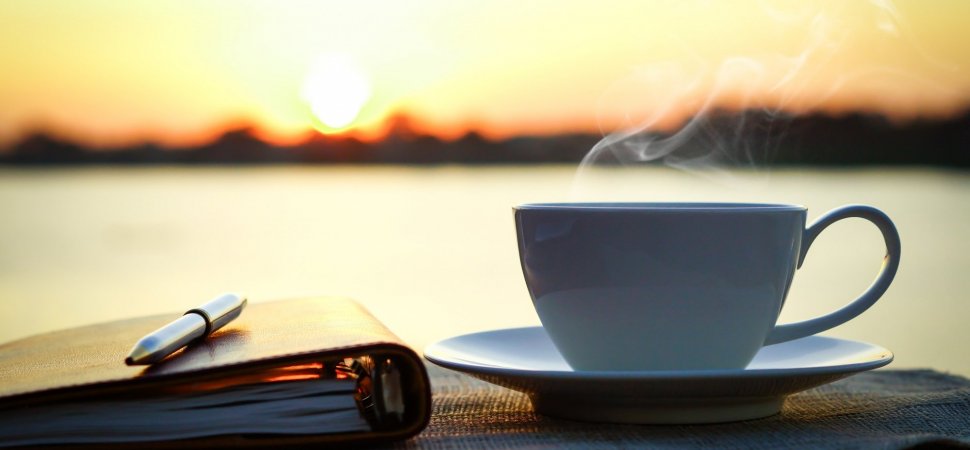 The morning shuffle (or whatever time of day you start) can be rough for most people, even early birds. We're often tired, unfocused, and disorganized. ARCOS has a few tips to help keep things in line, tamed and less stressful. 
1.    Keep It Mobile
After your good night's sleep, rise and shine ready to take on the day ahead full of energy, extreme vigor and renewed focus! Okay, well at least get the coffee going and take a shower as your blurry eyes focus on what's next. And how? Reach out for your mobile device. As you crunch into the cornflakes or brandish that bran muffin, you can quickly check for any surprises that happened overnight. Keep it to only checking messages and the weather. Too much information overload as you just get up can change your attitude and derail your day. Just know that ARCOS has your back and is ready to spring into action. In a crisis situation, you can use our mobile app but otherwise wait until you hit the office to fire up the best resource management tools available.  
2.
Discover if you are In or Out 
So you parked the truck and head into your workspace. All the lights are on but are they on everywhere? Check to see if there have been any outages overnight. Were crews dispatched by  Callout and Crew Manager to take care of any emergencies? Do you have an emergency now or is that just the caffeine kicking in and making you a bit paranoid? Assess your current situation and breathe. You got this with ARCOS' help.
3. I know you're out there 
After discovering if outages have played a number on your carefully laid out daily operation plans, it's time to see if everyone is there. Has there been a call-off? Was there a sudden need for somebody to take PTO? Did an event cause members of your team to go on rest period? ARCOS  Crew Manager can help provide full situational awareness in milliseconds. If needed, you can rearrange assignments and put together new work teams on the fly. Callout can send the word out that you need support and in less time than it takes brew another pot of coffee, your crews will be assembled. In one of ARCOS' latest callouts, it only took 20 minutes and 10 seconds to make 4,105 calls. 707 shifts were filled. If you need more outside help for a bigger job or development, use Resource Assist to bring contractors into the fold.  
These rituals will help make your morning shuffle more manageable. No one will ever see you sweat. Work can be something you look forward to when you have an ARCOS solution and the right tools in place. Crew manager, Callout and even Resource Assist are the wake-up call you need so you can have a better noon, afternoon and night. Schedule a demo of the whole ARCOS suite including Incident Manager. Learn more at https://www.arcos-inc.com/solutions/.