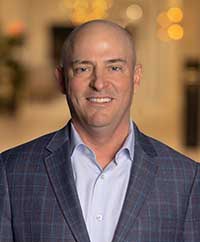 In his monthly blog series, ARCOS CEO Odus (Boogie) Wittenburg discusses the latest innovations, strategic initiatives, and moves in the market to keep you informed and engaged in a two-way conversation around important topics. Be sure to follow ARCOS and connect with Boogie on LinkedIn to get The Boogie Brief and his unique perspectives on the utility and critical infrastructure industries, SaaS, and classic rock in your feed.
As our communities expand and residential, commercial, and industrial spaces grow more energy-intensive, the demand for reliable and efficient electrical distribution is ever-increasing. I'm reminded of the iconic lyrics of the band Starship, "We built this city on rock and roll." It's a great analogy for the electric transmission and distribution rockstars of our industry, who build the foundation of modern society.
In this edition of the Boogie Brief, I'd like to talk about the profound challenges electric utilities, cooperatives, and municipal providers face every day concerning system construction. And the measurable value ARCOS is driving with growing capability in digital construction management.
Mission Impossible?
Electrical engineering and construction leaders have an extremely tough mandate. First and foremost, they strive to efficiently plan and execute capital projects while ensuring crew safety and containing costs. But there are headwinds they're pushing against. Management of a hybrid workforce, increasing reliance on contractors, supply chain constraints that limit availability of critical materials and work parts, and regulatory limits on open projects are all obstacles in achieving efficiency and profitability goals.
To overcome these daunting challenges, construction teams have reached for tools and technology to drive improvements in capital project through increases in safety and cost efficiency. However, the systems available today were built around specific types of work, not the workers doing it.
As a result, most utilities aren't seeing the returns on their technology investments that they expected. Critical information is stranded in data siloes, preventing timely access for key teams and leaving workers in the dark at crucial moments. This disconnect slows information availability and sharing across pre-build, construction, and project closeout phases.
Due to this lack of visibility across systems (e.g., inventory management, GIS, time keeping, and accounting), capital projects are constantly impacted by supply chain delays, inventory losses, paid wait time, and a slow close-out process that holds teams back from quickly starting the next project.
In the field, crews waste time manually updating timesheets, inventory, and as-built designs, sacrificing wrench time for administrative tasks. This frustrates line workers, contributes to attrition, and hinders recruiting efforts for new talent that expect a modern, digital working environment.
At the end of the day, construction projects are all about generating new cash flow. The cost of current systems and construction-related processes erode the bottom line. Time to revenue is delayed as construction throughput is slowed through nonproductive time, rework, and sluggish communication, creating a cascade of inefficiency. Safety is at risk due to disconnected systems and fractured situational awareness. Without real-time information, construction crews might not know who's downstream when turning on a switch.
Constructing the Right Solution
Mobile solutions built for planning and managing electrical transmission and distribution construction projects are frequently plagued with the inability to meet the unique needs of utilities. They don't encompass everyone involved, from field crews and back-office teams, to large rosters of native and non-native contractors. In short, cookie-cutter mobile workforce management, big box ERP, and standalone apps simply cannot provide the unified, utility-specific solution needed for today's complex construction work.
Enter ARCOS's elegant and powerful solution. Instead of ripping and replacing a utility's construction digital ecosystem, our approach empowers teams to get the most out of existing technology investments. We connect and provide access to disparate data sources across teams and departmental lines of ownership. ARCOS replaces manual processes with workflows that speed up job progress without sacrificing accuracy. This new level of connectivity and automation enable real time visibility and reporting capabilities that allow smarter decision-making, accelerating time to revenue for capital projects.
We recently unveiled our Construction module for Mobile Workbench at EMPOWER, the ARCOS user conference. This generated tremendous interest, with companies like Connexus Energy and a top 10 U.S. Investor-Owned Utility already deploying the technology.
A big reason for that is Mobile Workbench provides a single solution to a number of separate but related problems. By connecting all your back office and field teams with a single digital workflow, your team can start the next revenue-generating capital project faster. Mobile Workbench has tools and views designed to help safely, reliably, and cost-efficiently complete each phase of capital projects, seamlessly manage contractors alongside field staff, and execute with clear situational awareness to further advance safety.
Importantly, ARCOS Mobile Workbench is utility-specific, delivering the industry's only digital construction management solution purpose-built for the power transmission and distribution workforce. With a single app that crews will love using, your team will embrace a consumer-like user experience, not dissimilar to the Apple and Android products they're already using. The technologies involved include GPS, time, and camera, features they're familiar with. This will enhance job satisfaction and retention efforts.
Planned + Unplanned Work
With Mobile Workbench, your team can use the same app for blue and grey sky work. You'll leverage the same shared view of people, assets, and inventory to accelerate reconstruction following major storm events as you use daily in the field.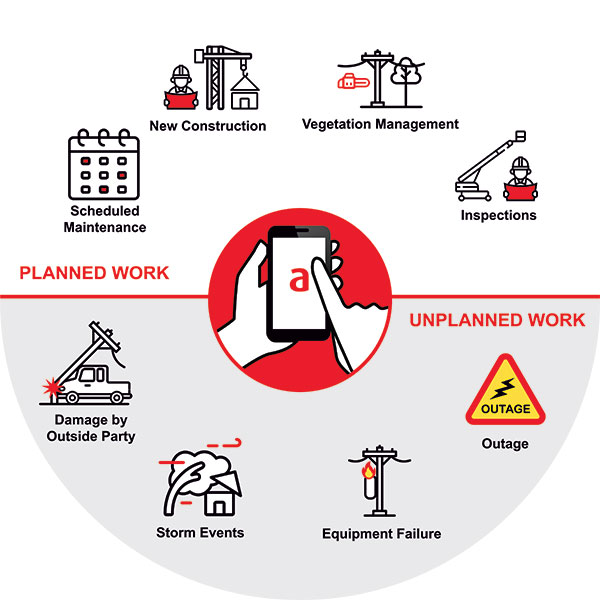 The utility-centric ARCOS approach to building mobile workforce management technology places Mobile Workbench in a class of its own that spans construction, routine system work, damage assessment, job safety assessments, and many other workflows used by field personnel.
ARCOS Mobile Workbench brings a little rock and roll to the power grid. Let's build this city together on the rock and roll of Mobile Workbench!
Did you enjoy Boogie's blog? Check out his previous post: Booting Up the Utility OS