Hang up the phone — Free up your time
ARCOS Ascend automates manual phone calls to flight crews using your specific business rules for eligibility and confirmation times while providing flight crews the ability to review, organize, and accept flights via a mobile app. It can save you hours of scheduling headaches by automating the process of filling open trips; making cancelled flights a thing of the past.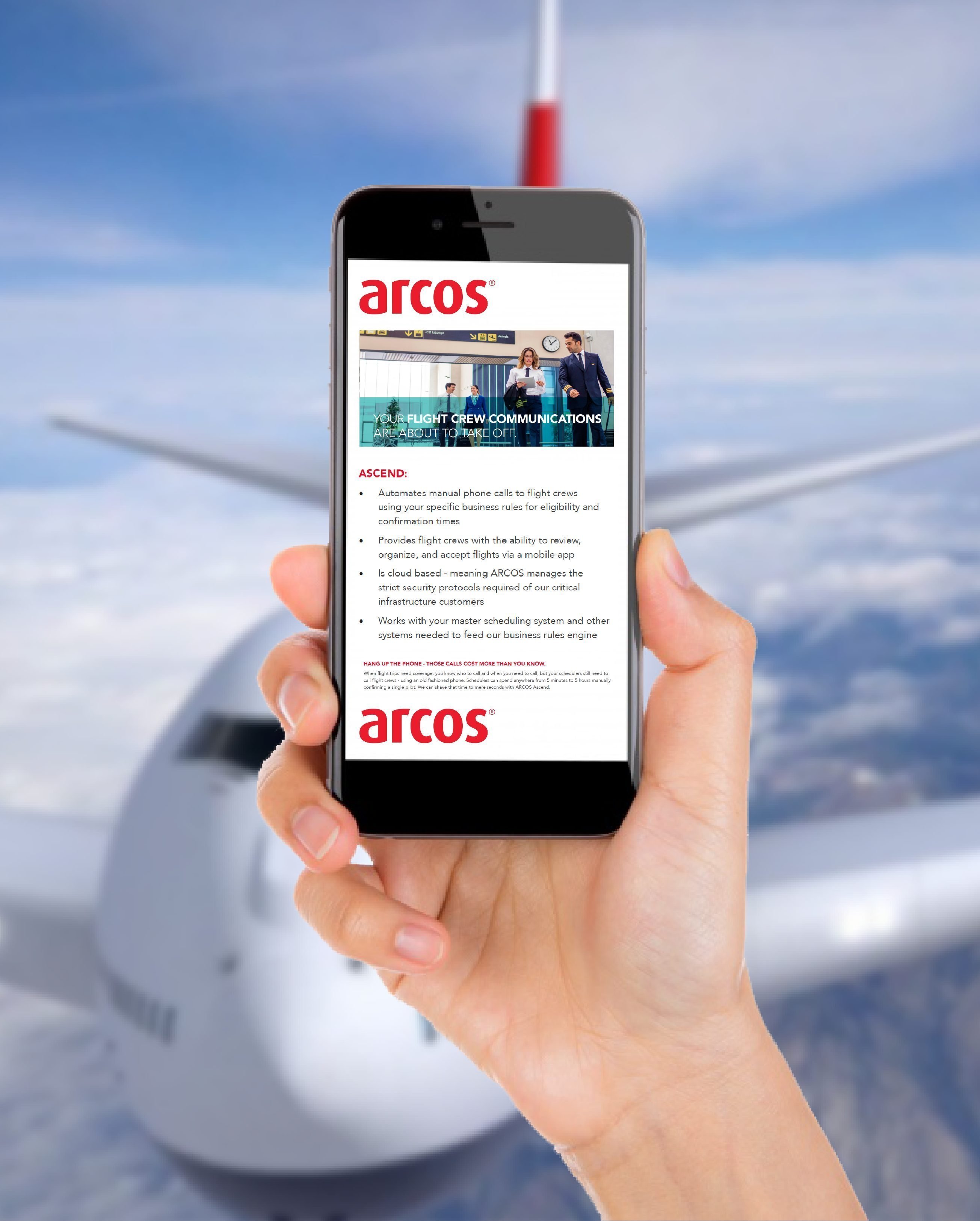 Fill out the form below and we'll send you our special spec sheet outlining how ARCOS Ascend can benefit you and streamline your scheduling operations.