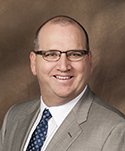 ARCOS is very proud of our history and glad to see our founder, Mitch McLeod, being recognized as a 2018 inductee to the Paul J. Hooker Center For Entrepreneurial Leadership Hall of Fame.  Mitch, along with other honorees, will be inducted into the hall of fame on April 18.
Bowling Green State University's (BGSU) College of Business created the Paul J. Hooker Center for Entrepreneurial Leadership Hall of Fame in order to recognize the achievements of graduates, honorary degree holders, and members of the community for, "founding, leading or building a new business enterprise for five years or more. These individuals have demonstrated an entrepreneurial spirit that has helped shape our economies and improved our quality of life."  ARCOS is honored to have a founder that has made such an impact in business, the industry, and for the employees that serve to maintain a standard of excellence everyday.
For information about the history of ARCOS, be sure to visit the "Our History" page.  Additional details about the Paul J. Hooker Hall of Fame and its current members can be found here.