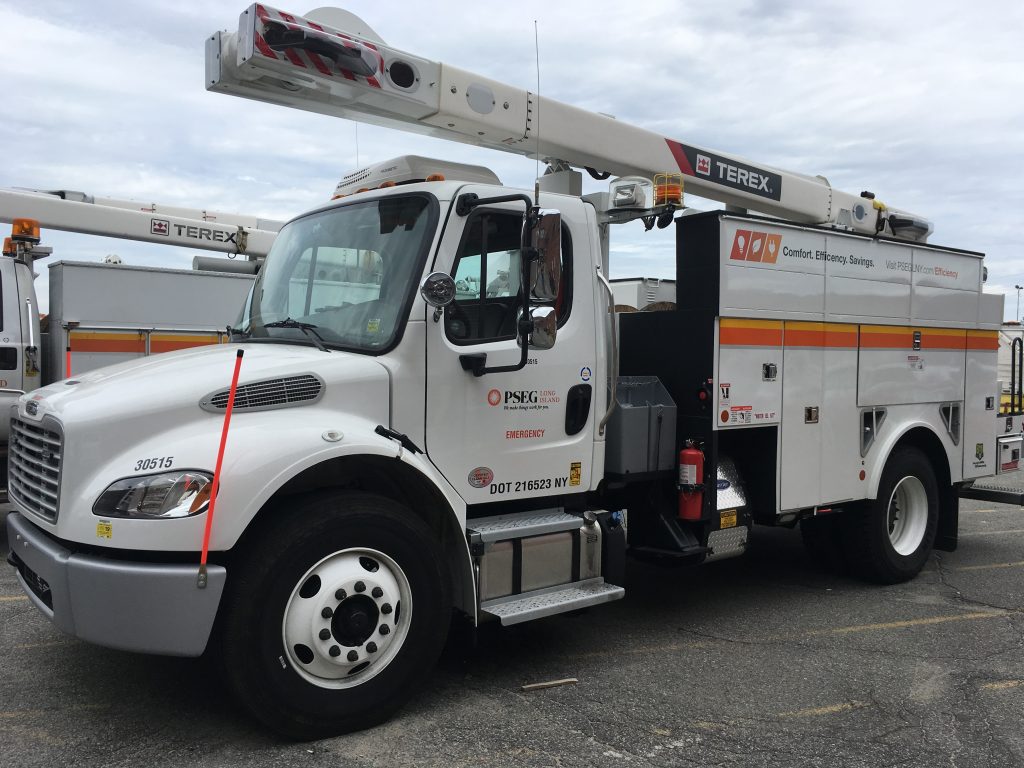 Jeff Plackis is a staff engineer with PSEG Long Island's Emergency Planning department in Hicksville, NY. According to its website, PSEG Long Island is a subsidiary of Public Service Enterprise Group Incorporated (NYSE:PEG), a publicly traded diversified energy company with annual revenues of $9.1 billion. PSEG Long Island operates the Long Island Power Authority's electric transmission and distribution system under a 12-year contract. Until last year, PSEG Long Island used the ARCOS Callout Suite as the way to call-out troubleshooters, overhead linemen, underground splicers and substation mechanics for after-hours emergencies. Plackis changed that.  
As PSEG Long Island worked to continually enhance its Emergency Restoration response,  retooling the process of activating employees for their storm roles fell to Plackis. He knew he couldn't manage the job effectively with his current tools, but he also knew enough about ARCOS to see an opportunity for improvement.
As part of his job, he had already developed a database of restoration assignments for all PSEG Long Island employees that included personnel assigned "non-traditional" restoration roles, such as damage assessment, mutual assistance crew dispatch and foreign crew processing, as well as those assigned to traditional roles, like company line crews, substation mechanics and call center representatives.
Plackis said, "We may have someone who is a meter reader by day, but during a storm, we would need to activate them to become a damage assessor. Getting the word out to employees was conducted by phone and email and was not very efficient."
Plackis envisioned the performance of storm role callouts in ARCOS for all 2,465 PSEG Long Island employees, everyone from the company president to the most junior meter reader. When Plackis pitched the idea to his executives, they immediately saw the change would increase the speed and efficiency and improve the overall process of storm callouts.
For the first part of the system outage staffing project, or SOS as Plackis calls it, PSEG's IT department developed an application programming interface (API) between ARCOS and PSEG's SAP system that updates employee data weekly, so callouts reflect each employee's contact information accurately and leverages the full effectiveness of the ARCOS product suite.  
"After working closely with our IT team for the past eight months on the initial development, end-to-end testing, and final user acceptance testing, this functionality was finally completed on June 14," Plackis stated. "The next phases include linking the employees' record in ARCOS to their storm role, some of whom have a primary, secondary and even tertiary storm role; building the callout rosters in ARCOS; and communicating to our employees what ARCOS is all about and how to use it. That's the next big lift.
"By August, we will have the SOS project running across the company. It's a game changer, an opportunity for improvement, and people involved in the project see the obvious benefits," said Plackis.
He's excited to see the response from fellow employees as the utility rolls out the system and trains employees on how to use both the desktop and ARCOS mobile applications, and how to interact with the ARCOS Outbound & Inbound Voice Response Unit (VRU).
According to Plackis, his presentations and updates about the project have also inspired other departments at PSEG Long Island to ask how they can use ARCOS.  
"Recently, I provided our IT Support team an overview of what the ARCOS platform does for storm roles, and our discussion morphed into a request from IT to potentially use ARCOS to call out their application specialists," Plackis chuckled. "The help desk may only be able to diagnose things to a point, on a critical system like SAP or OMS. If it is beyond their capabilities, the help desk needs to call out an applications specialist; it's really no different than a dispatcher calling out an overhead line crew to respond to a hit pole, make the necessary repairs and report the outcome."
When it comes to alerting employees and having them take on their storm roles, Plackis says he knows ARCOS will make it all much quicker and bring improved visibility with much-needed reporting capabilities. When the system is running "full tilt" later this summer, PSEG Long Island will be able to quickly call out and mobilize the storm restoration organization, in part or in full, while allowing PSEG Long Island to easily track responses from employees.
While Plackis says he just found a better way to do his job, folks in the know say it's much more.