COLUMBUS, Ohio – December 5, 2018 – Columbus Business First has selected ARCOS LLC as a 2018 BizTech Award honoree in the Outstanding Product category for the software maker's resource management platform, which utilities, airlines and manufacturers use to respond to daily and extraordinary disruptions to service and operations.
"During daily operations and unplanned events, which interrupt service, companies use our platform to locate, dispatch and track workers who can restore service," said Bruce Duff, chief executive officer of ARCOS. "The platform ARCOS has today was born in 1997 when our founder Mitch McLeod automated the process of assembling utility crews for emergency work."
Since then, the ARCOS platform has grown to become a critical resource management system for airlines and manufacturers. Prior to ARCOS, there was no single way to fully automate contacting and managing crews. The process was almost exclusively a manual one, linked with phone calls, spreadsheets and paper lists. These manual processes result in cancelled flights, an inability to keep production lines running at capacity, and employee grievances sometimes totalling $100,000 or more. With complex rules for how and when employees get overtime, employers relying on manual processes often struggle to get workers where they're needed, which can delay flights or extend a power outage. Flawlessly mirroring these rules and scenarios is a hallmark of ARCOS's crew management software, damage assessment solution and automated callout system.
The BizTech Awards highlight companies, like ARCOS, that are technology and innovation leaders across Central Ohio. The Outstanding Product Award recognizes firms that have achieved success launching unique, innovative solutions.
"Our technology finds resources wherever they are and sends them to wherever they're needed, often within minutes" added Duff.  "Utility companies say our technology is a 'game-changer' because it helps them better gauge restoration costs; airlines can use our platform to reduce canceled and delayed flights; manufacturers can automate the scheduling of hundreds, or thousands, of workers covered by dozens of bargaining agreements across multiple shifts, which ensures every line in a plant is covered."
The ARCOS platform consists of solutions such as:  ARCOS's crew management software, which managers use to automatically assemble available crews, analyze crew response and report outcomes; the ARCOS Damage Assessment solution for shortening from days to hours the process of surveying damage caused by major events like Hurricanes Harvey and Irma; and, ARCOS Resource Assist™, which automates the manual process of managing contracted or mutual assistance workers and equipment.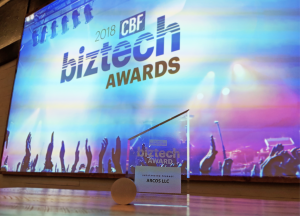 About ARCOS LLC
ARCOS is a leader in delivering SaaS solutions for managing the resources of critical infrastructure sectors. The ARCOS solution goes beyond the callout of crews and automatically plans for all types of events, and reports on the up-to-the-minute location and status of equipment and crews via mobile technology for utilities, airlines, manufacturers and industrial facilities. The ARCOS resource management platform helps utilities, airlines, manufacturers and industrial facilities save time and money, while improving customer satisfaction and the efficiency and accuracy of operations. Learn more about ARCOS resource management software at  https://www.arcos-inc.com