ARCOS is currently building out our new office space! We'll be tracking the progress throughout the year, and we're so excited, we wanted to share the process with you as we go. During the pandemic, our team went remote and, for the most part, we plan to stay that way. But an office is still a necessity for collaboration, traveling staff, and meeting with customers. So those are the needs we're meeting with our new digs.
The design for the new space is by TENFOLD, an award-winning, Columbus-based firm that believes in building brand through culture. We spoke to them at length about ARCOS' values, culture, and the future of work we envision for our company. They have rendered a space that exceeds all our expectations.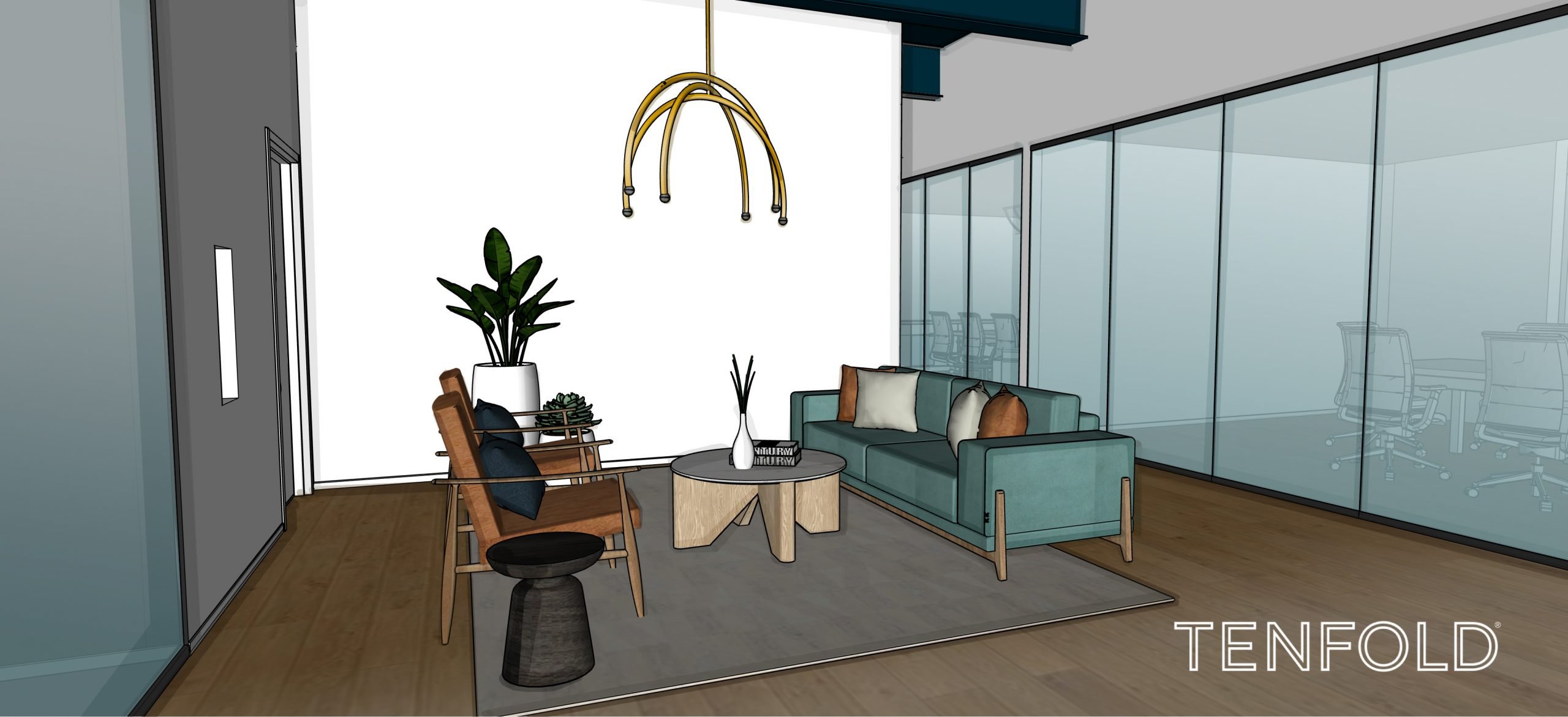 The new office has lots of natural lighting paired with our brand colors to set a welcoming tone. It will have a bright, welcoming entrance and will be an inviting space that our employees, customers and vendors will enjoy spending time at. We'll have a lot of open space where employees can drop in. They'll have nomad desks they can use for an hour or a day or a week – whatever they need. There will be a variety of places to gather or huddle for various sized groups, from a lounge to booths to different size meeting rooms. Also, the new space will have private spots to hunker down for uninterrupted time. We'll also have several amenities, including a café where our staff can get together and socialize over coffee, snacks and mealtimes.
We're proud to be building a warm and inviting spot where teamwork is not just supported but facilitated. This includes lots of glass, open sight lines, quirky design elements, a plethora of varying furniture, and rooms to stimulate a variety of work styles. This makes the perfect incubator for our next great solution!
Outside of the traditional office space, it was just as important to plan for a cohesive, natural environment. We chose a spot with gorgeous green space to stroll in so teammates can clear their head or mull over ideas. There are lots of places they can walk to for coffee, food, a drink, or even shopping, set amidst a lively neighborhood. This makes the office even more enticing. We're creating a place where people can spend time and find inspiration.
We can't wait to move in and hope you'll visit us there!