Ground support scheduling gets smart about performance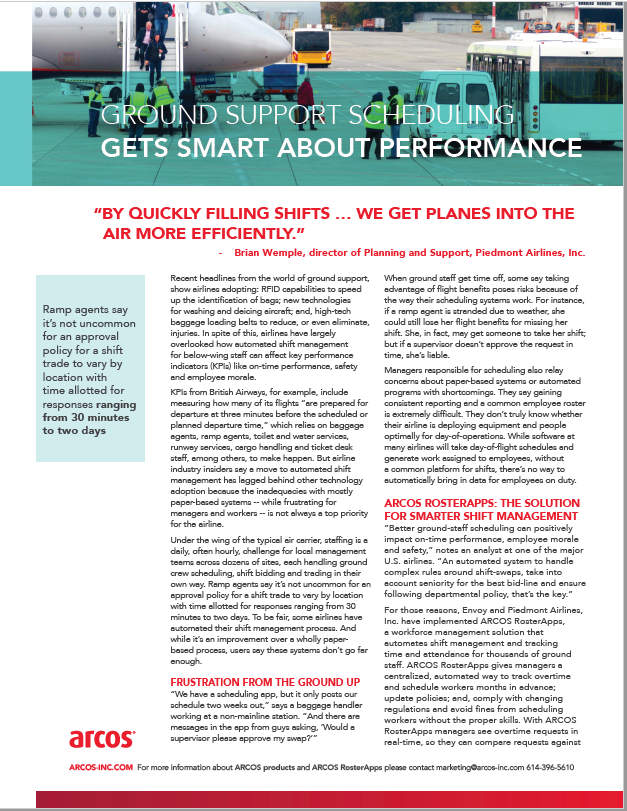 Under the wing of an air carrier, staffing is a daily, often hourly, challenge for management teams across dozens of sites, each handling ground crew scheduling, shift bidding and trading in their own way. Ramp agents say it's not uncommon for an approval policy for a shift trade to vary by location with time allotted for responses ranging from 30 minutes to two days. 
We sat down with four different airlines to talk about the effect that inefficient ground support operations can have directly on an airline's overall performance – and how ARCOS RosterApps is changing the game by shaving shift management processes down to minutes.
Fill out the form below for to receive our white paper. Change the way you do ground shift management.