by Joe Kostelnick, JKostelnick@arcos-inc.com
The challenges facing a water utility everyday are numerous, but dealing with unplanned incidents is often one of the most difficult. Assembling a crew, even on short notice, can be labor-intensive and take hours when done manually with paper lists.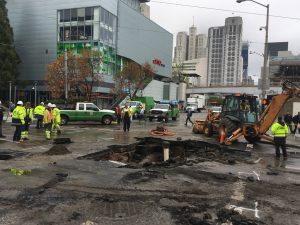 In emergency situations, a fully automated callout system is a way to circumvent these challenges. Already used by more than 100 electric and gas utilities across North America, ARCOS Callout is an automated system that sends an after-hours call to every available worker simultaneously — mirroring workplace agreements — and allowing response teams to assemble in minutes. When dealing with electricity and water, speedy response times are of critical importance, especially to customers.
While an electric company may make an automated callout up to four times a day, a water company may only need it four times a week. Unplanned work isn't as common in the water industry, but managers can also apply the ARCOS Callout and Scheduling Suite to planned labor as well.
Often, a water company will plan maintenance work or equipment upgrades in advance. Sign-up sheets are frequently used to allow workers to volunteer, but that requires a worker to come to the office, or be in constant email communications with management.
With ARCOS Callout, however, sign-up sheets for projects can be sent digitally, the same way a request would be sent for an emergency.
Employees receive an alert on their phones asking if they'd like to work a certain project. The ARCOS solution automatically tracks responses, which eliminates workers missing a call or being skipped over to work additional hours. Whether a water utility faces planned or unplanned work, ARCOS makes help automatic.