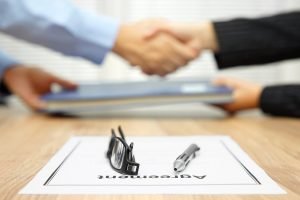 Recently, Suffolk County Water Authority was in a logistical conundrum.
Consistent water service is extremely important to its 1.2 million customers across Long Island, New York, but in urgent situations where a response crew is needed quickly, Suffolk County was still relying on outdated paper lists to contact workers.
Superintendent of Maintenance, Chris Given, was involved in finding a solution to this problem.
"There wasn't one moment that made us decide to fix this," Given said. "It was an accumulation of years of knowing that our supervisors were spending too much time on the phone to get people on the scene."
Knowing that electric utilities use automated call systems as part of daily operations, Suffolk County decided to issue an RFP to find a similar system to manage its callout.
Given helped screen a number of options, but decided to implement the ARCOS Callout and Scheduling Suite.
"We ultimately decided on the ARCOS system as it was the only system able to balance our complicated CBA, while also able to call multiple job titles from our seven locations," Given said.
The ARCOS system was the only one that could balance the complex union agreements between the offices, while also quickly assembling a full response crew. Once implemented, the automated callout system brought average crew response time down from 100 minutes to just 80.
"It changed the way we operate regarding emergent callouts, and it eliminated grievances," Given said.
When a supervisor is calling dozens of workers, human errors occur that can result in employee grievances. The ARCOS Callout system takes that human element out of the equation.
Furthermore, if, for example, two water mains broke in one night, the supervisor may end up so busy trying to assemble a crew that they are unable to supervise anyone else.
But ARCOS opens the supervisor up to be able to support the crew with additional information, and allows them to more adequately supervise multiple crews in an emergency situation.
For other water utilities struggling with similar difficulties, Given highly recommends looking into an automated system.
"We had been doing callouts the same way for over 50 years, and we knew there was a better way," Given said. "You don't have to create a solution by yourself, but you also don't have to keep doing it the way you always have."