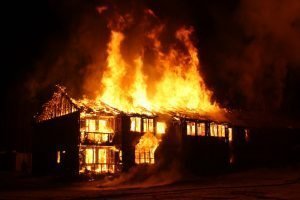 California legislation is requiring all utilities in the state to have an annual utility safety certification process completed before they can access $21 billion of funds set aside to compensate victims of wildfires caused by power lines and pay for other wildfire related liabilities.
While some are saying the legislation doesn't have enough safeguards in place and gives utilities a free checking account, others are pointing out that the safety verification process is needed to prevent lines from sparking the issues wildfire victims and PG&E have experienced and that since the mandated certification will be tied to executive pay, oversight is built into the bill.
Whichever side of the fence you are on, something has to be done so bankruptcy and tragedy can be avoided.
ARCOS can help by getting regulated procedures implemented in short order. Every IOU in the state of California and several municipal utilities are currently using ARCOS – and many other organizations are looking for ARCOS to aid, augment and bolster their current wildfire mitigation plans. We can speed up response, better manage resources before/during/after events, and timestamp and report every step taken during a crisis management situation. Our software can even put pre-inspection checks and work orders in place to make sure utilities are being pro-active in checking equipment before anything happens. Utilities, talk to ARCOS today and get ahead of the new legislation now.