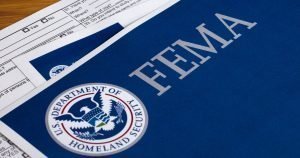 Accuweather is predicting that the 2019 hurricane season will be near or slightly above a normal season. They expect 12 to 14 named storms, with the potential for seven hurricanes and two to four major hurricanes.
As Hurricane Season barrels towards us, the question is, after you've slogged through the restoration process, are you ready to tackle the equally exhausting reimbursement process?
To get the full 75% of costs incurred reimbursed, one can face a nightmare of red tape and paperwork, however; as those who have worked with FEMA have learned, it's a necessary evil that only needs a method to tame and conquer the process. ARCOS customers have told us that besides automated resource management capabilities; ARCOS tools can improve the speed of FEMA reimbursements through our time-stamped historical data and documentation. But which solutions do what and how do they help?
Crew Manager
Crew Manager works to get crews and equipment out to the field as soon as possible with minimal effort. Crew Manager allows a scheduler to assign crews, track locations, manage logistics, and more. By using a mobile device, you gain full situational awareness of both crews and equipment in real-time, so resources aren't tied to a desk to get the information needed. Crew Manager captures the historical record of who was where, when and the accomplished work.  
Resource Assist
When a situation needs more resources or is too specialized for regular crews to handle, Resource Assist enables you to find and assign contractors electronically. When the need arises, you send a request to your network of contractors who can then commit to all or a percentage of the work they can do and provide arrival times. Resource Assist pulls everything together and keeps track of the details allowing for a distribution of an automatically updated common roster as contractor resources change and another way to view the historical record of an event.
Incident Manager
To stand up your organization's Incident Command System (ICS) or emergency preparedness plan structure use ARCOS Incident Manager. Utilities can create and execute an organized incident response protocol in the event of (or in preparation for) a major event or situation. It activates a leadership structure and contacts people within the chain of command, getting them checked-in and on-site quickly and efficiently. It's an agile, scalable solution that allows you to expand and contract your incident response team as needed. Like Crew Manager, it keeps a historical record of who played which roles during restoration and can time-stamp ICS or other documentation that is necessary for completing FEMA reimbursements.
All of these tools, with Crew Manager at the core, can save hours of updating whiteboards and spreadsheets, tracking convoys, placing push-pins on a map, and filing a never-ending stream of e-mails and paperwork and can play a key role in quickly accessing historical information needed for FEMA reimbursements. By having vital resources in a suite of applications from the start, you have clean, consistent record keeping that not only makes the recovery process simpler but also puts you in the right place when it comes time to apply to FEMA for reimbursements.
Contact us now and request a demo. You owe to yourself to leave the aspirin in the bottle and the headaches of the FEMA reimbursement process behind.