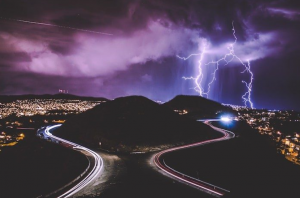 As violent and damaging storms continue to wreak havoc on electricity distribution systems worldwide, it is becoming increasingly important for utilities to understand exactly how much money they spend on restoration costs for these events.
This week ARCOS announced that Cleco Power is implementing its solutions to help automate the way the utility responds to storms and major events within its service territory; restores service; and reports on associated costs with storm damage, with the primary focus for the tool being obtaining better insight on damage recovery costs.
Government agencies, regulators and executives want a precise accounting of the price of restoring service after storms, especially major events. Along with capturing the cost of restoration, Cleco Power seeks a systematic way to request, manage, track and release external resources brought to its service territory. Cleco Power also wants to expedite and streamline how it activates employees in support roles for storm duty.
"ARCOS will support our efforts to assemble and direct our internal and external crews," said James Lass, general manager for Distribution Engineering & Emergency Management at Cleco Power.
"ARCOS will help us provide data on response team personnel, including who was involved in the event, what they accomplished and for how long. That lets us quickly validate data and prepare a cost-analysis report."
Cleco Power employs approximately 1,200 people who serve nearly 290,000 retail customers in Louisiana via 12,000 miles of distribution lines.
"Cost-recovery reports are worth millions of dollars to utilities that are wrapping up a major event," said Bruce Duff, chief executive officer at ARCOS.
"Although Hurricane Irma was a year ago, we know of utilities without a fully automated process that are still trying to get their arms around the crew data for cost-recovery reports tied to this event," he added.