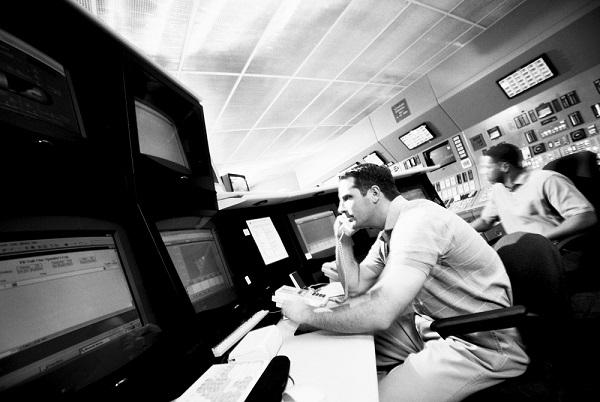 According to the U.S. Energy Information Administration, electricity sales growth among co-ops is surpassing the electric utility industry as a whole. EIA research shows the industry saw a more than one percent decline from 2015 to 2016, whereas co-op sales rose by about .50 percent. That statistic stands out in a report titled "America's Electric Cooperatives," which the NRECA posted to its website this spring.
The association's report also states 84 percent of U.S. electric co-ops had a net increase in members (i.e., 295,995) in 2016, which is the most recent year reported. An uptick in customers, while always good news, can affect a utility's System Average Interruption Duration Index (SAIDI), which is the total annual duration of outage interruptions per customer. The nature of co-ops means employees regularly go the extra mile to restore power because their customers are neighbors too. When the scale of restoration requires more people than currently available, technology can play a role.
Northern Virginia Electric Cooperative (NOVEC) is one of several co-ops – others include Sam Houston Electric Cooperative and Shenandoah Valley Electric Coop (SVEC) – that have fully automated the callout of linemen for after-hours restoration. NOVEC opted for callout and resource management software that expedites electric service restoration, while focusing on safety. Until last year, NOVEC had been using a labor-intensive process to monitor minimum callout requirements for approximately 215 union employees. During major events, system operators could spend 9 to 10 hours making callouts, which diverted their focus from their primary job – restoring power to NOVEC customers.
"Our system operators now activate a callout with a few clicks and a fully automated callout will find and contact our employees, so the operators can focus on critical tasks such as high-voltage switching or coordinating restoration work with service technicians in the field," said Dan Swingle, vice president of System Operations for NOVEC. "We're hoping it will reduce our service restoration times, which will also help us meet our SAIDI goal."
The utility's five-year average SAIDI, excluding major events, is 49.56 minutes. J. D. Power and Associates' 2017 Electric Utility Residential Customer Satisfaction study placed NOVEC second among the 138 largest electric utilities in the nation. "At our high level of achievement, it's increasingly difficult to reduce SAIDI," added Swingle. "We expect automated callout to give us an edge."
According to John Coffey, vice president of Engineering & Operations at SVEC, fully automated callout helps reduce outage times, which leads to cost savings for the co-op, and, the member-owners.
"It improves the effectiveness of the whole call-out process, and is a direct positive impact on CAIDI and SAIDI numbers," Coffey remarked.
Reducing SAIDI isn't the only driver for automating callout say co-op executives. Safety also factored into Sam Houston Electric Cooperative's decision to automate.
"During a major outage, manual callout is a high-maintenance task that can take one and a half hours for dispatchers to complete," said David Babcock, chief operations officer of Sam Houston Electric Cooperative. "We're a small utility with limited resources. Automating callout allowed our dispatchers to focus on monitoring our SCADA system, video from substations, security, and technology in the dispatch center, instead of picking up the phone to locate and assemble line crews."
Through automation of the crew assembly and deployment process, co-ops are improving overall outage response and, thereby, reducing service restoration times, while maintaining safety standards.
The NRECA represents more than 900 electric cooperatives, power districts, and public utility districts in the United States. There's an opportunity for hundreds of those co-ops to help their members by following the path NOVEC, SVEC and Sam Houston have forged with automating callout and resource management.