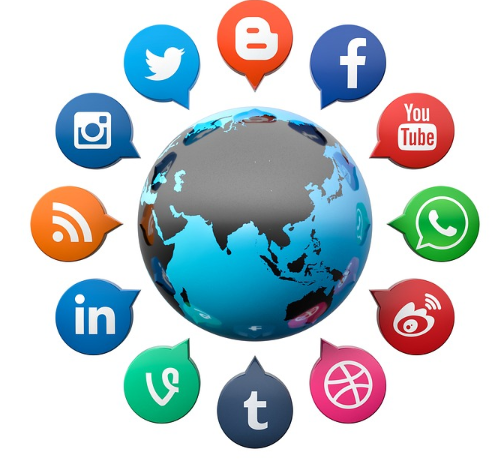 In a world of mobile everything, instant connectivity and social media right at your fingertips, many companies are challenged with figuring out the most effective ways to manage the technology and make it work for the organization. During daily operations, social media is usually a communication medium solely used by marketing, however, when it comes to storms or other events, the strategy becomes much more critical to deliver timely, relevant and pertinent information.  A key challenge for utilities is quickly collecting and disseminating the information to marketing so it's communicated with customers and stakeholders in a timely manner. If you are scratching your head wondering how you can impact the information sent to customers keep reading for how to maximize social media efforts and keep your customers informed.
Closest to the trouble need necessary tools
I don't know about you, but when it comes to critical information and updates, I want it from the source- the response team that's in the trenches with full visibility. Who better to assess an emergency than those responding first-hand. Field workers, first responders and emergency crews are closest to the trouble when an emergency happens so they see it all- but how does that information get communicated to the hundreds, thousands or even millions of people closely watching for social media updates?
They want to know, and they want to know now- outdated information simply isn't going to suffice. Where are the crews working? Is it safe to go outside? When will my service be restored? These are just a few of the questions the general public want to be answered quickly and accurately. Through the use of mobile technology, information is easily compiled and in real-time. An article from the U.S. Department of Homeland Security (DHS) further explains the significance of social media during an emergency, "Social media and collaborative technologies have become critical components of emergency preparedness, response, and recovery."
A lot can happen in 30 minutes
When seconds count, having the necessary technology available to assess the damage with speed and accuracy is pivotal and maybe even life-saving. There's no time for manual and untimely phone calls with possibly miscommunicated information back to the damage coordinator – Think back on the childhood game of 'telephone'- by the time the message reaches the last person it's likely changed drastically. With mobile technology at field workers fingertips, updates are instantly available to the marketing team for fast and accurate circulation to social media.  Additionally, utilities nationwide that have adopted technologies to expedite and automate the process of collecting information in the field are reducing response time and saving money with up to $400,000 shaved off a storm.
There is no question that the incorporation of social media and new technology has become an increasingly important part of preparedness and response planning. Through the utilization of the right technology tools and streamlined communication via social media channels-everyone wins!