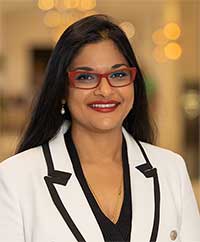 EMPOWER is ARCOS's annual user conference where we bring together our customers to network, learn, and excel in their use of ARCOS solutions for field mobility and resource management. In this blog series, Aisha Ghuman, ARCOS CMO, explores the different aspects of what makes EMPOWER so special and beloved among those who attend.
In our last blog, we talked about who shapes the agenda for the EMPOWER Conference. Now, we'll look at the specific schedule they've crafted for the 2023 event!
Training – Now FREE!
EMPOWER starts on Sunday, March 5th with FREE training sessions!
The training sessions are overviews of the various aspects of our platform, and are conducted by ARCOS team members. In the morning, you can choose between Callout, Resource Assist, Crew Manager, sMART, and several Mobile Workbench sessions. These classes are designed for both beginners and those who have been using the system for a little while. In the afternoon, there are more advanced courses on Callout and Crew Manager, or specialized sessions on API, Managing Events, Timesheets, Tips & Tricks, and more. It's a healthy mix of modules and skill levels to ensure that there's something valuable for everyone.
Schedule Overview
After a safety briefing Monday morning, the main event starts, as always, with a Keynote address from our not-so-new-anymore CEO, Boogie Wittenburg, followed by a focus on Hurricane Ian restoration. You can then choose your path, with three sessions happening simultaneously most of the time. The afternoon begins with another full-group meet on where the ARCOS platform is going, before splitting back off into three tracks again.
This pattern is repeated Tuesday, with an opening looking at the various capabilities of the entire ARCOS platform. After the individualized sessions, we come back together to hear about the success of AEP, Tri-County, and Pedernales, covering both a large company and a couple of smaller cooperatives to provide scope and relevance to all attendees. Then a couple more tracks are offered.
Wednesday is a shorter day, with a Solution Forum to review where YOU have said we need to innovate next. We also offer another chance to provide feedback on this year's Conference, and what you'd like to see from EMPOWER next.
Break-Out Topics
The large sessions are popular, but the smaller tracks are where things get interesting. There are lots of opportunities to ask specific questions and pick the brains of some of the most knowledgeable people who use ARCOS solutions. These, like the larger meetings, are presented by a mix of ARCOS staff and customers, giving you hands-on experience combined with the expertise of those who built the platform.
This year, we dig into Blue Sky/Gray Sky transitions, and how ARCOS helps with storm restoration and emergency response. We'll talk about the lessons learned during companies' digital transformations, and feature customer stories. We'll look at best practices, re-implementation, and situational dashboards. We'll discuss ROI, contractors, business cases, and bringing together IT and Operations. And of course, we'll look at Mobile Workbench, which is revolutionizing field mobility.
In short, whether you've been using ARCOS for ten weeks or ten years (or longer!), there will be fresh insights, hard-won wisdom, and deeper dives into every corner of our platform of solutions.
Make sure you register today.
Did you enjoy Aisha's blog? Check out her previous post: An EMPOWERed Steering Committee