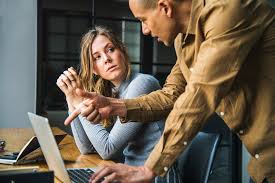 Hello! ARCOS Resource Management Solutions are used by nearly 80% of all US utilities (yes, nearly 80%!). Your utility and your company's utility, likely use ARCOS Solutions to help keep your lights on and quickly restore power outages.
We expanded the ARCOS family last year when we added a prominent US Airline and one of the largest metal manufacturers in the US. We will soon add the largest independent Oil refinery in Canada to the suite of industries served by ARCOS. Our solutions fit well for the needs  of these three companies,  but we'd like to conduct one-on-one conversations with selected members of your industry to validate our assumptions.
We would be grateful to gain your industry insight.
If you choose to participate, we will need 45-minutes from you, by phone, at a time that is convenient for you, within the next 3 weeks. Additional members of your team are welcome to participate should you wish to invite them. This is not a sales call. We'll be asking you pointed questions about filling shifts, shift bidding and trading, emergency planning & execution as well as grievances, employee self-service, and reporting.
In return for your time, we'll send you a $250 gift card after completion of the call. If you wish to participate, simply fill out the form below and provide us with a phone number so that one of our team members can reach out to schedule a call.
Sincerely,
Lisa Federico, Senior Vice President of Marketing
On behalf of the ARCOS Leadership Team:
Odus "Boogie" Wittenburg, CEO ARCOS
Ross Fuller, Chief Financial Officer
Bill Brackett, Vice President Prof. Services