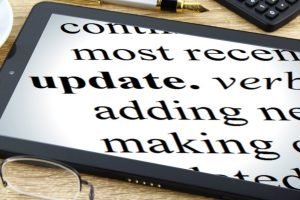 Does this Sound Familiar?
Project X suddenly needs five extra crew members.
Outage Y popped up overnight and is bursting with multiple crew and contractor needs.
Project Z starts next week, and you need a crew to begin but everyone is taking PTO.
If you're still doing this the old-fashioned way – spreadsheets, whiteboards, or even pen and paper – then you're in for a rough way to go.
Update your work routine with ARCOS.
In an ARCOS-run environment, Project X would already be in your Crew Manager dashboard. All you would need is to search for the skill set of the crew member you need and drop them in the roster. That's it. A simple click allows you to build, rearrange, and add or subtract to crews. And ARCOS' mobile app enables crews to see what they're assigned from their mobile app.
Outage Y is a more urgent scenario but ARCOS has tools for that, too. During an emergency or anytime, Callout and Crew Manager's automation methods put crews in action fast. Our companion solution, ARCOS Resource Assist, finds the qualified contractors you work with and put them into play just as quickly. A key advantage of Resource Assist integrated with Crew Manager is you can manage contractors and employees all in one system and can go back in history and see who was working on what. This all leads to customers who will sing your praises when your response and restoration time is much shorter than estimates thanks to crews being out of the garage and on the scene.
And as for Project Z which is due to start, cue up Crew Manager and Resource Assist again to make sure the crews, contractors, and equipment become dispatched as needed, without endless phone calls, reply all e-mails, and complicated paper chases. Crew Manager even works well in construction type projects when accounting for vacations, PTO or medical leave for the day-to-day contractors deployed. You have full situational awareness and manage everything in one place.
With the ARCOS proactive, organized approach to scheduling, you can breeze through any scenario and take on any crew request without sweating the details you might overlook. Find out more by clicking here to talk to one of our experts today.