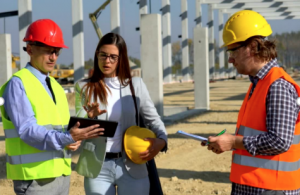 The labor market is tight and companies are trying to improve efficiency. Digitization and automation have long been trends to help with that goal. Now, it's more important than ever to find a work order management system that is right for your business.
Besides the cost and time savings of replacing paper processes with smart software, employees like it better, too. They have better visibility into operations and how their work impacts larger projects. Updates are made in real-time, reducing time spent waiting around for instruction. Activities are automatically tracked, so they don't have to worry about filling out tedious reports. Dashboards and work orders can be accessed on a mobile device, which can provide a lot more information than a phone call.
Management also benefits. With a crew management system, they can see what's going on across the company at all times. This allows them to make strategic decisions concerning crew planning. It allows them to be nimble  and adjust strategy. It also provides proof of what has occurred, both with internal resources and third-party partners. This aides with contractors management.
The ARCOS Utility Platform is more than just mobile workforce management software. It is a suite of solutions that can make the transition away from paper easy. Our system is configurable to your existing processes. Our solutions include an automated callout system to comprehensive crew management. We even help you manage incident management and response. We can fold contractors management right into your regular workflow. And we're applicable to both back office and field operations.
Crew Manager for Daily Operations…
The City of Ocala's Electric Utility chose ARCOS to improve their response time. The utility found they could call more workers faster with ARCOS. This let them get incident management started sooner. Quick response led to greater satisfaction for their customers and staff. The city also liked having visibility into operations, both in the moment and after the fact. The reporting and automation of callout rules helped them significantly reduce grievances.
Shenandoah Valley Electric Cooperative (SVEC) has long been a user of ARCOS's Callout. Bill Rees, Manager of System Operations for SVEC, called it "one of the best pieces of software ever brought into the operations center." So, when they were ready to automate crew management, they looked at ARCOS again.
ARCOS's Crew Manager will be immediately impactful for daily operations. They are now able to see everyone who is working, where they were working, and what they are working on at a glance.
…And During an Emergency
During a storm, SVEC's workforce swells a lot larger. Contractor resources are brought in to help handle the workload. Crew Manager can support them in overseeing fluid crew planning and rosters. It can also help them forecast what their response will look like ahead of time. And when an outage occurs, they can pinpoint who is closest and qualified to deploy to handle it.
Outage management was a big selling point for Connexus Energy. So many of the tasks they had to accomplish when responding to an emergency call out could be automated. This allowed them to focus on more complex operations in the field. They loved that field workers could access tickets right on their mobile devices with ARCOS's damage assessment app. The workers could then send back real-time updates.
There's a reason so many of these cooperatives and municipalities use ARCOS's solutions. Our crew management system is flexible for any size operation. It can be used in both blue skies and grey, simultaneously if desired, without having to make big adjustments. It can be easily configured for the specific needs of each company using it.
Schedule a demo for a specific part of our software, or the entire platform. Our Experts will be happy to answer your questions and discuss the benefits of our work order management system with you. Contact us today.