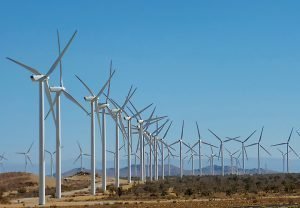 How will utilities be impacted by distributed energy resources (DER)? The answer is, no one is sure yet, but with the growth of solar, wind, electric vehicles, energy storage devices and natural gas fueled generators, the output from DERs is helping address demand, replacing aging infrastructure and becoming the industry's top area of investigation and support.
In Ontario, Canada, the IESO says over 4,000 megawatts of DERS were contracted or installed over the last 10 years. It has given customers a reduction in costs and addressed inadequate attention to regional load growth. According to Black & Veatch's 2019 Strategic Directions: Smart Utilities Report Survey, a top industry poll of energy producers, DERs were sighted as the number one application to examine over the next 3 to 5 years. With a predicted energy drain thanks to increased EV acceptance and other factors, DERs are expected to aid and sometimes carry future power grids.
Analyzing the Analytics
Integrating this decentralized system of outside power producing entities into the fold is a task that needs to have a focus on the right analytics and interpretation of customer consumption data. Most utilities are doing due diligence by studying the growth of DERs now. If these alternative power options for generation can be optimized, how much can they feed into a system? Is it making a difference? Are they curbing peaks and leading to less outages? Are the most affected outage areas seeing a decline in restoration crews thanks to the power DERs are providing?
As outages happen and crews are sent to respond and restore, a tool such as the ARCOS software suite can report on when, where and exactly what happened. This data can then be unified with smart meters and other measuring instruments to gain clarity on exactly what DERs are doing for a utility's service area. Matching up the historic record of response calls over time can easily show a decrease of outages in identified trouble areas and can verify if DER implementation is having a positive effect, needs routed a different way, or the energy provided increased.
DERs are only going to continue to grow. They will be a part of tomorrow's energy landscape and a solution to some of today's problems. Is your utility ready to effectively utilize distributed energy resources? How are you researching DERs impact on current grids and planning for future implementation? Contact ARCOS and let's start a conversation.