ARCOS MOBILE PLUS QUICK START GUIDE
It's the Newer, Easier Version of the ARCOS Mobile App
BETTER NAVIGATION SO YOU CAN WORK FASTER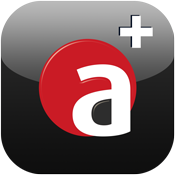 ARCOS Mobile Plus is the new and improved version of ARCOS Mobile App for Callout and/or Crew Manager. The updated app is now available for download at the Google Play and Apple app stores for Android and iOS users. AND DID YOU KNOW? Unlike most software providers, we don't charge extra for ARCOS Mobile Plus. It's included in our Callout and Crew Manager solutions. There are never any mobile app charges or per-user fees. That's right – none!
We listened to your feedback and streamlined our mobile app for greater efficiency. It has all the same robust capabilities, but with a simpler navigation, so you can work smarter, not harder.
Simpler navigation so you can get to the info you need faster
More informative 'at-a-glance' screens to see the info you need in one easy-to-read screen
Decreased drill downs and clicks for speedy access to schedules, notifications and requests
Easier installation for new users and the ability to recover your password
Streamlined process for accepting callouts
After 2/28/23, ARCOS Mobile (the prior version) will no longer be supported. If you're a utility employee using this app, please contact your utility's ARCOS administrator for instructions on when to download and start using it.