The Most Reliable Mobile Workforce Management (MWM) Software for Utilities
Manage people, work, and assets in ONE mobile workforce management software solution covering all of your utility and maintenance work types.
WORKFORCE MOBILITY APP FOR UTILITY & FIELD SERVICE INDUSTRIES
ARCOS was born and raised in electric, gas, and water utilities. We understand your unique mobile workforce management challenges.
At a time when the industry is undergoing a big crew change, your team struggles with a native workforce shortage and reliance on 40% to 80% contractors. Like most utilities, your legacy systems were designed for a different time when managing an internal workforce was a priority, limiting the ability of native and non-native workers to collaborate around a shared digital view.
At the same time, service providers face aging infrastructure and increasing outages from storm events and climate change. Your team needs to do more with less resources, underscoring the need to efficiently prioritize jobs and reduce SAIDI/CAIDI.
Despite the abundance of data connectivity, mobile technology, and a younger workforce that expects digital solutions, your crews still rely on paper-based feeder maps while communicating with the back office using handwritten notes, text messages, and phone calls. More than ever, you need better situational awareness of planned and unplanned jobs with a clear view of people, work, and assets.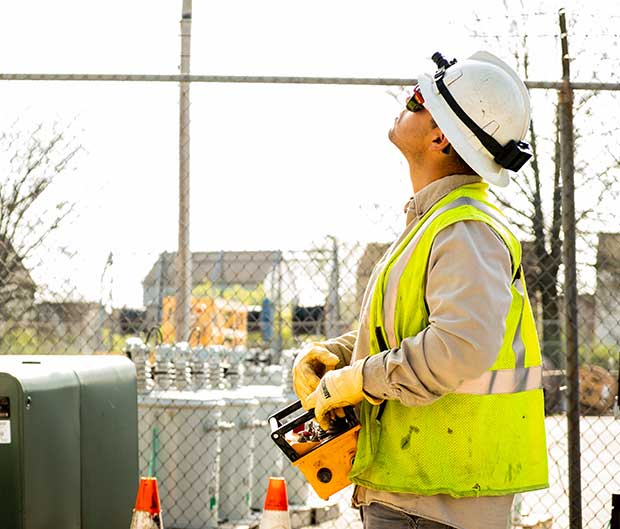 Revolutionizing Workforce Mobility
ARCOS Mobile Workbench is a utility-specific mobile workforce management solution that connects the field and back office through a single pane of glass for flexible and responsive field operations. Featuring powerful integrations with your existing work, outage, and asset management systems, Mobile Workbench breaks down data silos to provide your team with a complete, real time street-level view on Apple and Android devices.
As a result, crew management (native + non-native), work assignments, emergency response, time tracking, assets, service parts, and tools are clearly aligned in ONE cloud-based mobile workforce management software solution.
Maximize Wrench Time, Safety, and Situational Awareness
With purpose-built mobile workforce management software features and workflows, your team will drive operational efficiency, transparency, and safety in the field during short-cycle and long-cycle jobs, planned and unplanned work. Manage all your work types with Mobile Workbench, including:
Scheduled Maintenance – routine updates to field assets by blue sky crews
New Construction – build new assets and successfully place them in service
Vegetation Management – routine inspection and trimming to protect right of way
Meter Work and Inspections – meter reading and routine Inspection of assets
Damage by Outside Party – accidental asset damage requires fix and insurance claim
Storm Events – large scale asset damage and outage response
Equipment Failure – response to failed or abnormal assets impacting service
Outages – requires first responder assessment to determine what work is required
Features Designed for the Way Utility Teams Work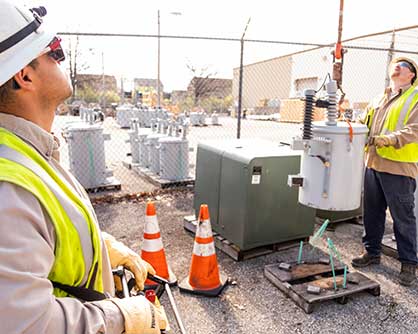 Our mobile workforce management software provides a seamless and intuitive user experience on mobile devices in the truck or on the job. It is the only mobile workforce management software solution with features designed by utility crews for utility crews, ensuring user adoption with features purpose-built for field workers such as creating notes instantly with voice-to-text for hands free, spellchecked dictation.
Built In Time Sheets eliminate manual time tracking steps and duplicated effort for crews and supervisors. Plus, automatically push time sheets into your payroll system with approval workflows and gain more insight into crews by instantly calculating windshield and wrench time KPIs.
Our Mobile Workforce Management Software is tailored to fit your team. Setup icons and colors in your own company standards to map structural, transport, switchable, and non-switchable assets alongside work and supporting documents, photos, and videos.