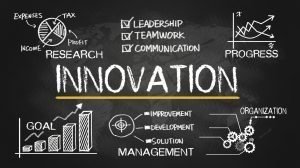 According to the Department of Homeland Security, a large swath of the manufacturing industry falls under an umbrella term dubbed "critical infrastructure," specifically the "critical manufacturing sector." This subgroup includes entities like manufacturers of steel, aluminum, turbines for power generations and earth-moving and agricultural equipment. Output and throughput in these industries is a top priority. To ensure processes run smoothly every time, plant managers and front-line supervisors have to remedy interruptions as soon as possible. That often requires elaborate systems to monitor performance and reach assembly, maintenance, warehouse and other kinds of workers around the clock.
I've walked into many manufacturing facilities, however, that were coated in Excel spreadsheets and charts because the processes and lines of communications mentioned above were still being done in an analog way, by hand. For instance, assembling a response crew to fix a service interruption, without an automated system in place, can take hours of a front-line supervisor's time, and leave other parts of a plant understaffed or underpowered.
In these critical infrastructure sectors, union rules often come into play and supervisors navigate the rules manually. I've worked with companies that had union rules so complicated that assembling people to fill shifts or parts of shifts nearly always ends with the company paying out  grievances, even to the point it's considered a necessary expense.
Oftentimes, the reason manufacturers stick with these outdated processes comes down to return on investment. Some worry that the cost of purchasing and implementing a new, automated system, as well as training employees how to use it, will negatively impact the bottom line.
This is where ARCOS comes in. We create automated systems that allow manufacturers to take these complicated analog processes and transform them into automatic ones, freeing up employees, front-line supervisors and plant managers to work on other tasks that increase overall productivity.\
We've developed resource management software that mirror the way companies work through years of helping America's largest utilities and the airline industry. We take on tough challenges, do what we say and work as a team, and, in return, ARCOS has a 99-percent customer satisfaction rating. If you want an ROI, take advantage of the latest innovation in workflow automation. If you're in the critical manufacturing sector, consider what ARCOS has to offer.