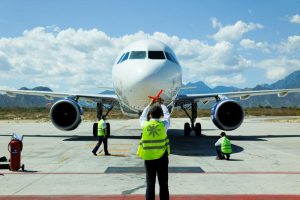 Airline ground crew scheduling is an expensive problem. Inevitable delays cause canceled flights, missed connections and has a vast and long-reaching ripple effect across all operations. If one open shift is left unattended, it can create a cascade of cost and waste which reduces industry profit, reliability and customer service. Crew costs are only second to fuel charges so it's in a carrier's best interest to efficiently use all and any resources possible to resolve shift management disruptions. But how?
Traditionally, two models have been used, short-range and long-range planning. Short-range planning has always been applied to make ground crew assignments when under the gun of restrictive time restraints. It's the last-minute changes that happen when someone falls ill, has a commitment they must attend to, or a family emergency occurs. Long-range planning has tried to manage schedules months in advance but has fallen flat thanks to inclement weather and too many last-minute requests for swaps, PTO or absences thanks to aforementioned short-range shift issues. The problem with both is they have been handled manually or inefficiently at great cost to airlines.
ARCOS RosterApps handles both models with ease while improving efficiency by automating the process of shift trades, swaps, bids and PTO requests with employee self-service functionality. That means a drastic drop in delays, a cut in cancellations, and a rise in customer satisfaction scores. Carrier profit is also increased as crews are completely manned in a fraction of the time it took to do things the old way. Phone call after phone call, bulletin boards, and paper spreadsheets are eliminated so airlines can be at their optimal shift management performance and in the skies faster. The benefits are many as our new white paper and Piedmont Airlines case study point out.  
Learn more and schedule a demo. If an airline wants KPI's to rise and put an end to shift management worries, ARCOS RosterApps is the answer.