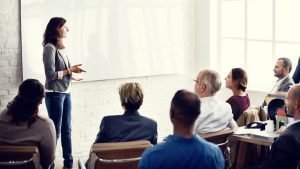 How is your organization driving User Adoption of new technology, especially if it is for mobile workforce management? The key to eliminating a sea of questioning faces, fuzzy logic, and an adherence to old processes starts with a strategy. ARCOS has a few suggestions on how to make the transitional road to a different technology successful and a little less bumpy.
Share an outline with the entire company of any changes way before deciding on an implementation date. This ensures that everyone from the receptionist to those traveling or in the field will know what's coming.
Tell them why. Define exactly why a certain piece of technology is being brought in, how it will impact what they do, and the benefits of having it. Buy-in is most successful when staff realize how it will make their life easier.
Schedule a Q&A with all employees. Take note of anyone who is fearing the change or is having issues with someone moving their cheese. This is the time to share training, implementation dates, and when roll-out is expected to be completed.
Train the employees who had the most problems accepting the incoming technology first. Give them special care and make the questioning group evangelists for the product by the time training is over. Consider allowing them to become the technology leads on the new system with the responsibility to train others.
Provide a schedule of feedback and sharing. Let your team know that you care about how the new tech is working for them in their environments. Let them share any problems they are having – but always drill down to a solution during any discussion of dissatisfaction. Don't let questions dangle. Listen to their input and really contemplate what they say could bring a resolution to their issues. Act upon what they share. Make the meetings happen weekly, then monthly and finally every 3 months.
User adoption can be tricky but if you have a plan in place, any problems that bubble to the surface won't come as a surprise. You can create a smooth transition for every member of  your crew and team. Seamless user adoption is possible.
Learn more about ARCOS' implementation methods here.