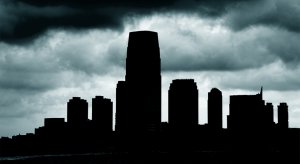 Wildfires continue to be an issue. Electric Utilities are facing the problem in innovative ways, trying to minimize costly damage, customer outages, and avoiding becoming the next PG&E. The latest idea is something that's been used before but some want to see it implemented on a larger scale – Blackouts are being used to mitigate fire risk.
Being proactive means thinking outside of the box and while the jury is still out on whether or not a blackout can actually be a successful tool in stopping the spread of a wildfire, everything and anything must be considered.
While burying lines is a story that continues to be talked about in wildfire mitigation circles too, being able to respond quickly is equally as important. Check out ARCOS Incident Manager for more on how an ICS structure can called up and facilitated in minutes instead of an hour, two hours or more.
What are more ways that utilities can prevent, manage and mitigate wildfires?