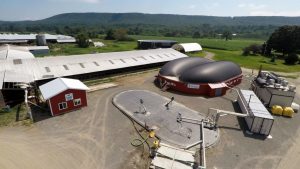 The case for renewable energy has been made time and time again. And while wind has made strides in becoming a bigger contributor to the over-all energy landscape, other new ways of energy production must be found to supplement the world's ever-growing consumption needs.
Enter: Renewable Natural Gas.
Yale Environment 360 takes a look at the whole process and discusses how business is starting to boom. It's an amazing idea and one that could supplement current supply and demand issues. It's something we take seriously at ARCOS as we look to expand our products and re-tool current ones to fit the wants of our customers. Can you image Resource Assist re-imagined to pull in BioGas farms as well as contractors? Regulation of gas flow would be a simple matter to maintain as farms are put on-line and off with a quick callout request.
What do you see as vital for the future of thew world's energy needs? Can renewables scale up and be saviors to a planet in power fluctuation peril?