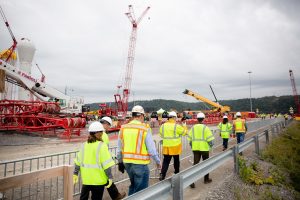 It's happening – an ever-shallow pool of employee prospects is shrinking even more. And what's the butter on top of the bread is that long-time employees are being offered recruiting incentives to leave their current jobs to work elsewhere. It's leaving HR scratching their heads wondering what to do.
You can recognize employee contributions, but is that enough? Should retention bonuses that are normally offered to executives, managers and key staff be offered to all employees? You can give out more PTO time, but who will be working when the other workers are out? There's already a lack of qualified skilled help.
Some would argue it really begins during the hiring process. It's about finding the right people that fit the company culture and have the desire and drive to invest in the long term of both themselves and the organization. Studies have pointed out that on average, it costs 6 to 9 months of the salary of the job in question to replace the exiting employee. If the right people are in the right jobs, companies can save hundreds of thousands of dollars in re-training costs, lost productivity, the loss of in-house knowledge and the rebuilding of customer relationships.
Shift management can also hold a key. What if an employee could self-manage their shifts from a mobile device or a manager had a full work calendar visible at a click and could make requests for PTO or shift swaps happen instantaneously? If an employee feels empowered, they are more likely to stay. ARCOS solutions provide just that.
The bottom line is your organization must do something and something quickly. The employee of tomorrow won't be around if you don't have them or keep them today. Finding a way to invest in the worker and have them invest in your company is the first step toward a long history of employment, and never having to worry about retention or hiring ever again.