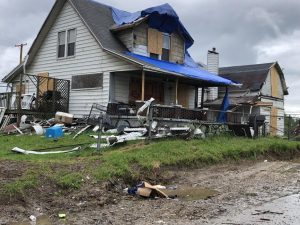 The ARCOS Sunday Read has talked before about defining the responsibilities of a utility company to their community. It's more than restoring power. It's about restoring lives. And it's going on right now in Dayton, Oh.
After Memorial Day tornadoes ripped through the city, the Vectren Foundation – part of CenterPoint Energy – awarded Habitat for Humanity of Greater Dayton and Rebuilding Together Dayton $300,000 each toward their disaster recovery efforts. This money is designated for survivors without means to get their homes repaired.
Utilities care about their customers. There's no doubt about it. ARCOS salutes the Vectren Foundation and CenterPoint Energy for being there for the communities they serve.