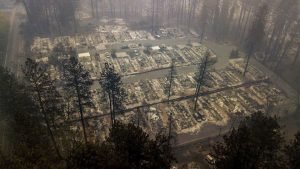 When the wildfires ripped through Paradise, California, 86 people were dead and the town was left in shambles.
Many lessons were learned.
This article from Energy Central is a good one to share as it gives the whole view of what happened, when, and how we can plan for future fires.
If you are looking for ways to be compliant with California's new wildfire mitigation legislation, contact us. 
We should never let this happen again.