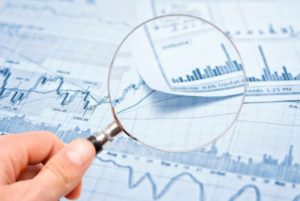 Across the nation, scrutiny has never been higher for Oil and Gas operators. Staying in compliance with regulations is critical, but sometimes unexpected events occur that can affect operations and become costly lessons in regulatory management.  
In Colorado, the Colorado Air Pollution Control Division has issued fines to Oil and Gas companies for preventable offenses such as – 
Emissions

Failure to fix a leak within 5 days

Failure to monitor and perform repairs

Faulty Recordkeeping

Violations in Reporting
– and the prices are high. The fine for failing to fix a leak costs up to $15,000 a day while reporting errors have seen fines skyrocket from $29,000 to $76,000. In Colorado alone, 2018 fines totaled $5.2 million and are estimated to surpass that mark for 2019.
What if the Oil and Gas industry had plans in place that could instantly issue repair crews, dispatch correct monitoring, maintain a historical record and keep reporting on track?
Compliance Made Easy
Automating shift management and improving reporting processes is a solution that's worked well for the utility industry. Most utilities face the same regulatory issues Oil and Gas companies do and employ software like the ARCOS platform to keep in compliance.
ARCOS can call out additional staff during unplanned emergencies, organize and dispatch crews and keep a historical record of everything that happened. Reporting that used to take days can be done quickly and correctly without errors or guesswork.
Oil and Gas operators can also think ahead and put maintenance teams and routines in place. It's a proactive stance that allows organizations to know who needs to be where and when – and after the work is completed, have easily accessible documentation that fulfills all regulations and required procedures. 
Improved Reporting to Reduce Fines
By implementing an automated resource management system and an indisputable digital record, Critical Infrastructure industries can end violations, reporting infractions and fines. It takes a change in the way Oil and Gas companies have always done business, but it's a transformation that reaps many rewards including saving money, time and keeping violations at bay. Find out more! Contact us and let ARCOS show you solutions that work hand in hand with regulators' checklists and help keep you in compliance.