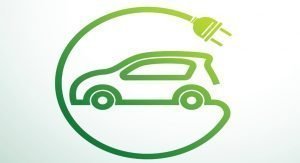 The Tesla electric pickup truck will make its debut soon (Elon Musk says the unveiling could be in November). If it lives up to the hype, the pickup reportedly could be more powerful than a Dodge Ram or Ford F-150 and able to provide enough energy to run any and all tools on a job site. With a price point of under $49,000 and the ability to drive 400-500 miles between charges, is the future here for utilities to replace aging, inefficient fleet vehicles with the pickup of tomorrow? Ford and GM must think so because they are rushing electric pickup alternatives to dealers now so as not to lose top market share to Telsa's upstart push through.
The truth is that sustainability has been on the mind of utilities for years. Most meter reader and everyday utility owned vehicles are already a fuel-efficient or electric vehicle make and model. As the tech has arrived, utilities found themselves as first adopters of the electric vehicle (EV). Why? Utilities have a keen interest in how these vehicles operate and what kind of energy load they are drawing and when from the current existing electric infrastructure. Utilities need to know firsthand the impact EV will have on the grid before it's integrated into the everyday lives of customers so problems will not unravel eco-friendly benefits or cause power issues.
Transportation experts say that in 10 to 15 years, 40% of all vehicles on the road will be EV. That's a significant number – and a large amount of new power users that weren't there before. Consumption is going to rise. The demand will be greater by creating more peaks and at different times. Traditionally, peak times are higher during the day, but with everyone plugging in after driving home, utilities will see evening use increase and will have to compensate.
And questions are already being asked about transformers and conductors. Will they be big enough to handle the load? Where will the highest concentration of EV vehicles be?  Will the transformers and conductors in those areas that see an increase in EV use need to be upgraded to accommodate increased demand?
Utilities are looking ahead. They already have equipment tracking with ARCOS which gives a full situational awareness of sustainability. By knowing who is where and closest to what needs to be done, travel and fuel costs can be efficiently mitigated and managed.  Through the use of smart meters, AI and the EV vehicles themselves, the instant management of peak loads isn't too far behind – and the days are coming when even large industrial line trucks will be EV and navigate themselves to any trouble spot without a driver. 
Innovation is something you must prepare for, and utilities are preparing themselves well by using and investigating in the latest technology tools and software available.