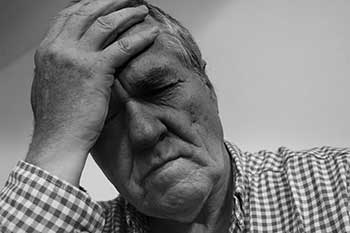 There seem to be many benefits to creating homegrown systems for your process needs… at least at first. You control the development and construct it exactly to your specifications. You may save costs up front. Each member of the team can weigh in on what they need and how to do it best, being on-site and involved. Unfortunately, only hindsight is 20/20 and problems tend to build up over time. And, of course, the older the system, the more challenges you're likely to run into. These trends are seen across the board with almost all homegrown systems. Let's look at the drawbacks to building your work management solution in-house.
Building the System
It's easy to identify a process that isn't working and focus on that as the basis for your development. Then, you identify another process. And another. Homegrown systems tend to be a series of work solutions built independently, rather than a comprehensive solution that interacts and functions as a single source of truth. By creating silos of development initially, it becomes difficult to synthesize data and trends over the various systems. It's also challenging to make them interact with one another.
Even within a single silo, processes continue to change, mandating further enhancements. Instead of redoing the system from the ground up each time, additional layers of complexity are added to account for new business needs or technological advancements. Eventually, this becomes an exceedingly long script of code, inefficient and unwieldly. New layers may not play well with old ones. Identifying exactly where things are conflicting and how to resolve that conflict is time intensive. Troubleshooting becomes a massive undertaking.
Once built, it's hard to keep it maintained and updated. A homegrown system will likely lack many features that are standard in most modern software, making them less useful. Your internal developers are focused on other projects, as well, rather than being experts in the specific way you need them to be.
The alternative of just building and forgetting, rather than continuing to develop, is just as bad. Over time, the way the software is used is bound to change. The old system becomes used for a purpose other than what it was built for. It's not a good fit.
Personnel Turnover
As the homegrown system gets larger and more complex, it's more important than ever for those building, supporting, and using it to have knowledge of how it works. Unfortunately, people don't stay in one position forever. They are promoted, retire, or leave for other reasons. New hires are often intimidated by a complex homegrown system which takes a long time to learn. Documentation is rarely complete, necessitating a lot of investigation, trial, and error to fix or improve anything. Legacy and institutional knowledge is lost.
This makes it hard to attract and train new talent. Potential recruits can go elsewhere and use standardized tools that are easy to understand and with outside technical support. They often chose to do so to avoid the frustration of working with an unwieldy internally built system. And as turnover happens multiple times, needed updates and repairs fall further down the priority list and take longer to implement.
Reporting
Another challenge faced with homegrown systems is getting accurate and useful reporting. Often, data must be obtained from an IT department, which has many other tasks on their plate. This frequently leads to long wait times.
Once the data is obtained, it is usually delivered in a raw format or single spreadsheet dump, rather than in an interactive dashboard that you can easily customize. If the information needs to be compared to a whole separate data set, pulled at a different time, it's not always easily done. This makes finding inefficiencies, as well as completing any outside reporting required by business rules or law, difficult.
ARCOS' suite of solutions can help you avoid all these issues. It's built by a team of experts who are constantly updating and streamlining the software. We listen to your needs, and release frequent updates based on customer feedback. At the same time, many aspects of our systems are configurable in a large variety of ways, so you can still get exactly what you want. You can change those criteria as needed.
What's more, we have a full-time staff of professionals dedicated to helping you make the solutions work for you. If they're not, we can help you implement the necessary changes to get there. This will not only save you time and internal resources, but also make your operations more efficient.
Find out more by contacting us today.