Airline Workforce & Aviation Crew Resource Management Software
Take command with our airline crew management software that can reduce delay time and prevent costly flight cancellations.
ARCOS Ascend™ for Flight Crews
When weather or other unpredictable events disrupt your regular operations, ARCOS Ascend™ aviation crew resource management software can significantly reduce the amount of time it takes to get back on schedule and get flights off the ground. ARCOS Ascend™ utilizes an automated, rule-based callout solution that staffs flight crews quickly and correctly.
ARCOS RosterApps for Ground Crews
ARCOS RosterApps makes managing the day-to-day staffing of your ground crews significantly easier through employee self-serve shift bidding, vacation bidding, trade requests, time-off requests, overtime requests, and more. It's an airline workforce management software that gives you back the control through the empowerment of your individual crew members.
Increase Your Knowledge with these Selected ARCOS Reading Topics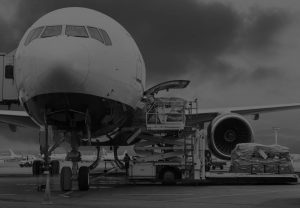 The Domino Effect of Inefficient Airline Shift Management – Crew costs are only second to fuel charges so it's in a carrier's best interest to efficiently use all and any resources possible to resolve shift management disruptions. But how? Enter airline crew management software.
How Airlines Can Look to Mobile Solutions for Innovation – It's okay. You can admit it. Your airline still uses spreadsheets to schedule your crew members. Maybe it's only at a few locations, but it's a guilty secret you want to move beyond. Learn how other aviation colleagues have.
The Rising Cost of Flying and increasing Airline ROI – From journeying abroad for pleasure, to bleisure travel (the new term for extending a business trip for leisure), global trips are on the rise. But if an increasing number of travelers are continually paying more to fly, then why are airline profits free-falling? Airline crew management software could help aviators land on solid ground.
The Ever-Evolving Role of Airline Labor Rules and Regulations – Pilot shortages. Union trends. Grievances. These themes wove their way through headlines in 2018, and will have a place in airline news for years to come. With the need for more pilots, and an increasing spotlight on labor rules and regulations, what kinds of industry union trends are emerging?