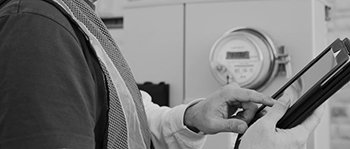 Piles of spreadsheets and making updates to rosters by phone call and fax are a hassle. In the modern era, work can be managed electronically. Field workers can update a centralized system instantly, so the back office has full visibility into operations. This allows for real-time status updates, swift adjustments as needed, comprehensive and accurate tracking and reporting, and a convenient path to submit feedback. Taken altogether, a well-designed work order management system is easy to use and brings all the data you need into one place.
ARCOS is one such system, with our suite of solutions for all your work order management needs. Our Callout solution lets you build rosters and get employees assigned to jobs quickly. Crew Manager gives you a full view of everything happening at any given time in a configurable dashboard, which you can break down into as many views as you may want or need. Resource Assist adds contractors into the system right alongside your internal employees, which creates a seamless combination of the two. Mobile Workbench brings work management functionality into the field, with those on assignments able to keep the back office always appraised of their progress.
Benefits of a Work Order Management System
We all know that quick, efficient restoration is what customers seek to keep them happy. To do that, work needs to run smoothly. Hundreds of maintenance and repair requests may come in at any given time and you need a way to respond to them systematically and rapidly. Each situation is unique, but there are commonalities and patterns you've identified and built-for over the years.
ARCOS' work order management software helps you take those legacy processes and modernize them to be more efficient and automated. This includes finding the right employee or contractor for the given job, managing the resources they need, and having the data to analyze and plan for the next occurrence. We can work with you to transfer what you're already doing into a digitized system and automate many of your regular tasks.
All of this decreases costs because it guarantees the right resources, including experienced personnel, are sent the first time. Automating recurring tasks also saves money because they can be initiated fast, with just a couple of clicks. The efficiency gained leads to better performance. With strong tracking, preventive maintenance can also easily be added into the process, preventing the need for costly repairs and downtime.
How ARCOS Does It, Configurable to Your Processes
Our Resource Assist module allows you to connect to thousands of contractors. If those you're used to working with aren't already in the system, it only takes a few minutes to set them up; you can then load them into Crew Manager with just a few clicks.
Once in Crew Manager, you can set crews, assign them work, and allocate equipment, lodging, and more. Our timeline functionality lets you see what's happening right now, what's scheduled for the future, or what was happening at any given point in the past. This makes reporting for process analysis or invoicing a breeze. You can sort by just about any criteria you can think of, allowing quick glances at service areas, work orders, and more. Also, your staff can keep you informed of progress through Mobile Workbench.
In the field, Mobile Workbench gives workers everything they need to know for the task at hand, right on the phone they use every day. They can see problem areas, equipment, stock, and notes. They can make their own additions and alterations, which are communicated instantly to you. You can even reroute them or give them a heads up on their next assignment. And, if they run into problems, it's simple to reassign any unfinished work to another team based on the same criteria.
Work Order Management software improves accuracy and efficiency, reducing human error and redundancy. It's a single source of truth for all of your operations, constantly refreshed with real-time updates.
To learn more about ARCOS' suite of solutions, and how they can apply to your existing operations, contact us today.