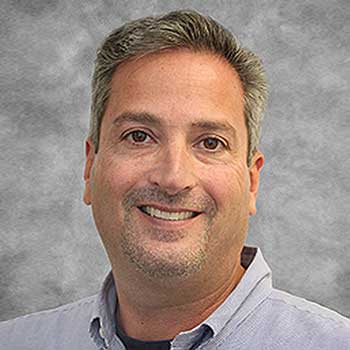 A new generation of utility line mechanics in the field and a growing reliance on contractors are leading electric utilities, cooperatives, and municipal providers to expand systems and respond to increasing storm events with fewer people. Jason Singer, Director of Resource Management Services at ARCOS, digs into the tie between generational impact and contractor issues and how ARCOS bridges the resource limitation chasm with mobile workforce and resource management technology to help get work done.
Over the course of the last 2 blogs in my series exploring the generational and resource gaps electric utilities face it seems increasingly impossible for teams to mobilize and manage the field workers they need. But is the glass half empty or half full? Utilities, cooperatives, and municipal electric providers have the greatest need and the greatest opportunity to embrace digital transformation in order to amplify work output and operational efficiency. Not only is it possible to meet today's system and storm response challenges head on, but teams can also exceed their targets to tackle whatever tomorrow throws at them.
ARCOS can be at the center of your digital utility transformation to help teams do more with less, seamlessly manage a hybrid workforce, and attract the talent needed to sustain operational excellence even as new challenges arise.
Getting the Most Out of ARCOS
It's one thing to have the tools and field mobility tech, it's another to orchestrate all the moving parts. Most utilities do have a digital ecosystem of crew management, GIS, predictive analytics, outage response, inventory, and integrated distribution management, yet disconnected systems lead to siloed work, manual and paper-based processes. But attaining peak operational efficiency and unlocking your field teams full potential is a matter of executing on a mobile workforce and resource management strategy and making all your systems work together.
ARCOS provides a comprehensive platform of apps and integrations on which to run your blue and dark sky work, which we call the Utility Operating System™. It unlocks the operational efficiency needed to empower greater productivity with a lean full time team as well as manage large numbers of contractors with the same set of tools to achieve the same set of efficiencies.
Crew Manager – build rosters and track individual skills and certifications
Resource Assist – extend crew management to external resources and quickly confirm contractor availability
Callout – execute general callout to employees and contractors based on business and union rules
Mobile Workbench – digital work packets and maps in one mobile app accelerate line work and service time
Utility Insight – KPI dashboards for system, outage, reliability, and crew performance
Making IOUs an Attractive Workplace (Again)
To meet workforce sustainability goals, IOUs must also attract and keep the full time workforce that is required as systems expand, and storms become more frequent and severe. While utilities may not be able to compete on pay compared to a contractor company, they can position their mobile workforce management technology as a differentiator that draws full time employees back.
The big crew shift that is seeing a generation retire is ushering in a younger, albeit smaller, generation of line workers. They were born into the digital age and technology is something they intuitively reach for. They understand that job satisfaction and quality of life are integrally entwined with technology and user experience, a priceless commodity for the new generation.
In the digital age, those who can effectively wield data outperform and gain the agility to extract greater levels of work and efficiency in the line department. With so many systems and data sources for people, work, and assets, teams need a holistic mobile workforce and resource management approach that encapsulates a utility's digital ecosystem to orchestrate many moving parts and operate with clockwork precision (the Utility OS). It can be built piecemeal starting with ARCOS Callout and Crew Manager, building greater value to the organization as teams deploy Resource Assist, Mobile Workbench, and Utility Insight, bridging the resource limitation chasm that keeps work from getting done. And because ARCOS delivers our software as a service (or SaaS), the Utility OS is ever evolving and delivering steady streams of innovation to our customers to anticipate and solve tomorrow's challenges, creating sustainable mobile workforce management into the future.
Thank you for reading my blog series. Please reach out with any questions, I'd love to talk mobile workforce management.
Did you enjoy Jason's blog? Check out his previous post: Crossing the Chasm: Turning Contractors into Partners