Plan Before The Storm, Automate Staffing and Manage communications for Maximum Efficiency.
EFFECTIVE INCIDENT RESPONSE FOR EMERGENCY MANAGEMENT TEAMS
Change lives. Change how your industry responds.
Emergencies happen. Storms, floods, wildfires, data breaches, active shooters – lives can be at stake and your mission is to respond as quickly as possible. Whether you activate your own emergency response structure or use FEMA's Incident Command Structure (ICS), manually activating resources, exchanging information, emailing documents and reports takes up precious time when time is at stake.
Incident Manager solves this issue by automating the planning, staffing and scaling the resources required to implement your plan, and routing the required information or communications to your incident management teams.
Incident Manager is not available just yet, but you can sign up for the waitlist for our 5-Star Program – this is your chance to contribute to this community driven product.
5 STAR PROGRAM
ARCOS is a community-driven resource management platform. Our customers determine the capabilities the industry needs and has helped shaped ARCOS products for nearly 18 years.
Join our 5 Star Program! This program gives ARCOS customers the ability to provide direct feedback and requires only an hour of your time. Sign up for one of the online sessions below where you'll get a sneak peek at Incident Manager and be able to provide feedback directly to our product management team.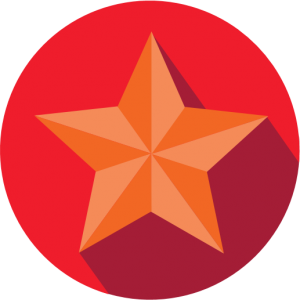 RESPOND TO EMERGENCIES FASTER WITH INCIDENT MANAGER
IMPROVED PLANNING AND PREPARATION
Use prebuilt or create your own scalable templates, includes entirety of organization, for a variety of incidents according to ICS structure
Activation Phases – define how your organization will scale UP
Deactivation Phase – Define how your organization will scale DOWN
FASTER, MOBILIZATION AND MANAGEMENT OF EMERGENCY EVENTS
Rapidly staff an event using automated callout
All in one place – Using ARCOS Resource Management
IMMEDIATE VISIBILITY
Automated document routing via Templates and Phases – By Role, Distribution List or Event
Document repository – Ability to upload, view or manage a document version history
SIREN & Mass Calling – Route notifications directly to ARCOS users and non-users alike
Event Location Check-In – Know where personnel and resources are
Interactive Dashboards – A variety of instant insights into an incident
LEVERAGES EXISTING TECHNOLOGY INVESTMENTS
Seamlessly integrate with current systems, such as: OMS, HRMS, document management, and other emergency management applications.