Deep and Diverse Experience, Unified to Serve Our Customers
ODUS "BOOGIE" WITTENBURG | CHIEF EXECUTIVE OFFICER
Follow on LinkedIn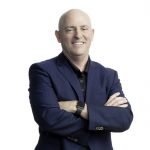 As ARCOS' CEO, Boogie focuses on the customer experience, innovating the company's software solutions and transforming the way critical infrastructure industries like utilities and airlines manage resources. He is passionate about developing talented teams and fostering a culture where it is always safe to ask questions. He leads from the belief "Don't ask anyone to do anything you wouldn't be willing to do yourself", and feels every person in a company plays an important role. Before ARCOS, he was Chief Operating Officer for Bold Commerce, an e-commerce technology company serving 90,000 brands. Prior to Bold, Boogie was chief commercial officer for Anaconda, and lead Customer Experience and other roles within the cloud software space. Boogie earned a bachelor's degree from Texas A&M University, and his MBA from Harvard Business School. He and his family live in Austin, Texas.
---
ROSS FULLER | PRESIDENT
Follow on LinkedIn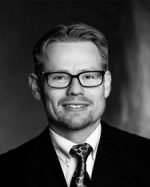 Ross leads Customer Success and Services, Corporate Development, Strategic Planning, People Operations, Finance, Accounting and Legal. He strives to create a culture that is relentless about customer success, both internal and external, through embracing people and their individual talents in pursuit of joyful excellence.
He loves the mission of supporting ARCOS critical infrastructure customers in transforming the speed at which they can respond, restore, and report on daily planned and unplanned activities, by ensuring the right resources are directed to the right places, to do the right work, at the right time. Ross started with ARCOS in 2015, before which he spent 20 years serving Public and Privately owned businesses in Operating and Advisory capacities – as a Principal at Private Equity funds and through C-level roles in several small and mid-market companies.
Ross earned a bachelor's degree in Business and Accounting in South Africa, as well as a Chartered Financial Analyst and Charted Accountant Certifications. He and his family live outside of Washington DC, where they enjoy numerous outdoor pursuits, their pets, books, games and each other.
---
DAVE CAMPBELL | CHIEF TECHNOLOGY OFFICER
Follow on LinkedIn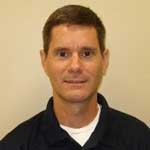 Dave has more than 25 years of experience in technology. Building on a solid background in software engineering, he has held both CTO and SVP, among other, leadership roles. Additionally, he has significant experience in building and growing SaaS companies and is very familiar with growing enterprise software companies. Dave earned both his BSE/CSE & MSE degrees from the University of Pennsylvania and currently resides in Highland, Maryland.
---
AISHA GHUMAN | CHIEF MARKETING OFFICER
Follow on LinkedIn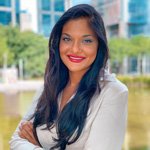 Aisha is a seasoned marketing leader with a proven track record of developing innovative Go-To-Market strategies and demand generation programs that drive brand awareness and sales growth. She has managed successful teams and enjoys working in fast paced, metrics-driven companies. Most recently, she served as VP of Marketing for W Energy Software. Moving forward, she will be focused on all aspects of marketing, driving world-class events, and continuing to strengthen the ARCOS brand. Aisha earned bachelor's degrees in both Biology & Computer Science from Clark University in Worcester, MA and currently resides in Houston, TX.
---
OSCAR SALAZAR | CHIEF REVENUE OFFICER
Follow on LinkedIn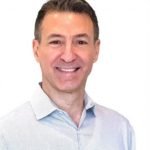 Oscar has a depth of experience at both large enterprise and small start-up companies. He has sold both SaaS and Professional Services at companies that are household names for many of us, like General Electric, Dell and TIBCO. Moreover, he has experience working with our field service and work management competitors – Click, IFS and Zinier – and has an excellent track record. He is passionate about building programs that guide successful results. He currently resides in Atlanta, Georgia, but enjoys spending time near water when he can.
---
ARJUN RAMCHANDRAN | SENIOR VICE PRESIDENT CUSTOMER SUCCESS
Follow on LinkedIn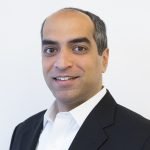 In his role, Arjun manages the Professional Services, Customer Success Management, and Product Support functions at ARCOS. Their collective goal is to ensure that ARCOS' customers achieve critical and timely success in restoring utility services to populations in their greatest time of need. Arjun thrives on building and scaling high-performance teams to help customers solve complex challenges and brings a wealth of experience from prior positions.  Mostly recently, he spent a combined 10+ years at Genesys and Angel (a startup that Genesys acquired) leading different global Customer Success-related functions. Earlier, he had extended stints in management consulting and product management. Arjun holds a Bachelor's of Engineering degree from the Manipal Institute of Technology, India, and an MBA from Thunderbird, the American Graduate School of Internal Management. He lives in the Washington, D.C, metro area with his wife and two daughters.
---
PAUL CLARK | VICE PRESIDENT OF SALES
Follow on LinkedIn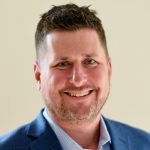 Paul Clark is the Vice President of Sales at ARCOS. In this role he leads our Enterprise teams, Commercial and SMU teams, along with Solution Architects and Sales Enablement. Paul is known for bringing an energetic and motivating presence to the organization. He believes in leading his team with integrity, encouragement and decisiveness. Prior to becoming Vice President, Paul served as National Account Manager and was promoted to Director of Sales for ARCOS in 2019. Paul and his team enjoy working with our existing and new clients to solve complex challenges through the use of the ARCOS Platform. Paul has been in technology sales for over 15 years since graduating from the University of Toledo.
---
DOV ROSENBERG | VICE PRESIDENT OF CORPORATE DEVELOPMENT
Follow on LinkedIn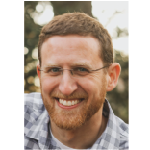 Dov started his career as a software engineer, but now enjoys helping to build products and companies by identifying solutions outside the organization. He joined ARCOS in 2021 to lead the company's strategic partnership and acquisition activities. Dov brings to the role 15 years of innovation and strategy background, as well as corporate operations and technology experience – as a partner at two early-stage venture funds and through C-level roles in several small and mid-market companies. When he's not building companies, you can find Dov spending time with his family, working on small programming projects, and working through the Kindle Unlimited library.
---
OREN LIEBERMAN | DIRECTOR OF STRATEGIC PROGRAMS
Follow on LinkedIn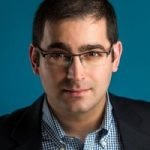 As Director of Strategic Programs, Oren Lieberman leads strategic planning, cross-functional alignment of strategic priorities, and oversight & reporting of those priorities. He is passionate about driving ARCOS platform growth in an effort to help more customers solve their toughest challenges. He brings over 15 years of growth strategy and execution experience as a former management consultant and corporate strategy executive, primarily in technology and transportation & logistics. Oren holds a bachelor's degree in economics from the University of Chicago and a master's degree in business administration from Carnegie Mellon University, and currently resides in Pittsburgh, PA with his wife and two children.