"What do you love about your job? I'm passionate about driving our company to solve our customers' toughest challenges."
Bruce A. Duff | CHIEF EXECUTIVE OFFICER
DEEP AND DIVERSE EXPERIENCE, UNIFIED TO SERVE OUR CUSTOMERS
---
BRUCE A. DUFF | CHIEF EXECUTIVE OFFICER
Follow on Linkedin
Bruce Duff is chief executive officer at ARCOS. He leads the strategy and execution for the company's operations. Bruce has over 30 years of experience in executive leadership, sales, marketing, operations and strategy development in the global enterprise software market.
What do you love about your job?
I'm passionate about driving our company to solve our customers' toughest challenges. We help them in mobilizing and deploying their employees and external labor resources to quickly address emergencies facing their organizations daily. I'm inspired by the praise our customers give to us for the ways we've helped transform their companies.
---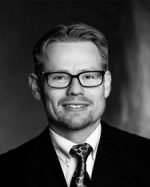 ROSS FULLER | CHIEF FINANCIAL OFFICER
Follow on Linkedin
Ross provides senior leadership for business planning, accounting and administrative efforts of the company. His career spans 20 years in leadership positions in the area of accounting and finance.
What do you love about your job?
It is exciting and challenging to work in a fast growing company surrounded by dedicated and passionate individuals working toward making our products the best in the market.
---
TED SCHNEIDER | CHIEF TECHNOLOGY OFFICER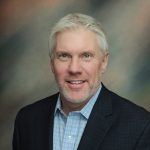 Follow on Linkedin
Ted oversees development of the product strategy plan, software roadmap and user experience. He not only understands technology but also has a talent for listening to customers and colleagues in order to build the best software possible.
What do you love about your job?
A chance to create a strategic plan to productize technology that will allow customers to successfully solve problems and increase response to events.
---
WILLIAM J. BRACKETT | VICE PRESIDENT OF SERVICES AND SUPPORT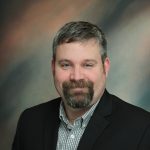 Follow on Linkedin
Bill and his team maintain high levels of customer satisfaction with the ARCOS Suite by performing successful implementations, designing and implementing innovative new features, and ensuring top-quality customer support. Bill is also the Product Manager for Crew Manager.
What do you love about your job?
I love working with our customers to deliver solutions that solve their problems. Our collaborative user community is great, and makes us want to continue innovating.
---
MICHAEL BRUBAKER | VICE PRESIDENT OF SALES
Follow on Linkedin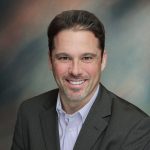 Michael leads a team that is responsible for all revenue generation and sales operations.  Michael has 20 years of experience in front line sales and sales leadership roles predominately in the technology arena where he has helped customers solve
complex business problems through the use of technology to make money, save money and mitigate risk for their organizations.
What do you love about your job?
I love the challenge of solving difficult problems for our customers, and providing a product that saves our customers time and money.
---
LISA STEINHART| VICE PRESIDENT OF MARKETING
Follow on Linkedin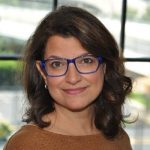 Lisa and her team drive strategic marketing, branding, demand generation and sales enablement at ARCOS. For Lisa and her team, customers and their needs are always top of mind.
What do you love about your job?
I love working with my team and the whole ARCOS organization to create a unified voice for our brand and the reward of fostering our relationships as we take prospects to customers to evangelists for our Resource Management solutions.