Deep and Diverse Experience, Unified to Serve Our Customers
ODUS "BOOGIE" WITTENBURG | CHIEF EXECUTIVE OFFICER
As ARCOS' CEO, Boogie focuses on the customer experience, innovating the company's software solutions and transforming the way critical infrastructure industries like utilities and airlines manage resources. He is passionate about developing talented teams and fostering a culture where it is always safe to ask questions. He leads from the belief "Don't ask anyone to do anything you wouldn't be willing to do yourself", and feels every person in a company plays an important role. Before ARCOS, he was Chief Operating Officer for Bold Commerce, an e-commerce technology company serving 90,000 brands. Prior to Bold, Boogie was chief commercial officer for Anaconda, and lead Customer Experience and other roles within the cloud software space. Boogie earned a bachelor's degree from Texas A&M University, and his MBA from Harvard Business School. He and his family live in Austin, Texas.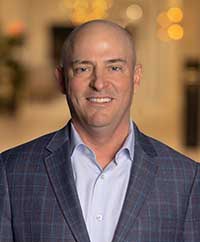 LINDSEY ARTMAN | CHIEF PRODUCT OFFICER
Lindsey Artman holds a Ph.D. in Earth System Science and started her career as an environmental scientist. When she transitioned to a career in product management she brought along her analytical mindset and approaches product as a scientist, someone who can guide a company to desired outcomes by evaluating possibilities and navigating unknowns with data and customer research to light the way. Lindsey has experience at all levels of product management from execution to strategy to product operations. She helped launch and rapidly grow a data analytics platform for the energy industry and was most recently the leader of a portfolio of products for minerals management at Enverus, a large SaaS company focused on Energy. Lindsey has a track record of successfully integrating acquired products and pursuing opportunities for organic growth by identifying and solving new problems for customers. Lindsey has B.S., M.S., and Ph.D degrees in Earth System Science from Stanford University. She is a Colorado native and lives in Denver with her husband and two children who love to spend time outdoors in all seasons.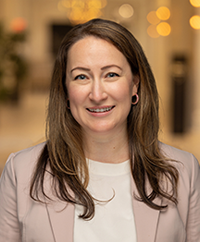 DAVE CAMPBELL | CHIEF TECHNOLOGY OFFICER
Dave has more than 25 years of experience in technology. Building on a solid background in software engineering, he has held both CTO and SVP, among other, leadership roles. Additionally, he has significant experience in building and growing SaaS companies and is very familiar with growing enterprise software companies. Dave earned both his BSE/CSE & MSE degrees from the University of Pennsylvania and currently resides in Highland, Maryland.
AISHA GHUMAN | CHIEF MARKETING OFFICER
Aisha is a seasoned marketing leader with a proven track record of developing innovative Go-To-Market strategies and demand generation programs that drive brand awareness and sales growth. She has managed successful teams and enjoys working in fast paced, metrics-driven companies. Most recently, she served as VP of Marketing for W Energy Software. Moving forward, she will be focused on all aspects of marketing, driving world-class events, and continuing to strengthen the ARCOS brand. Aisha earned bachelor's degrees in both Biology & Computer Science from Clark University in Worcester, MA and currently resides in Houston, TX.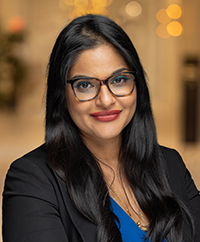 ARJUN RAMCHANDRAN | CHIEF CUSTOMER OFFICER
In his role, Arjun manages the Professional Services, Customer Success Management, and Product Support functions at ARCOS. Their collective goal is to ensure that ARCOS' customers achieve critical and timely success in restoring utility services to populations in their greatest time of need. Arjun thrives on building and scaling high-performance teams to help customers solve complex challenges and brings a wealth of experience from prior positions.  Mostly recently, he spent a combined 10+ years at Genesys and Angel (a startup that Genesys acquired) leading different global Customer Success-related functions. Earlier, he had extended stints in management consulting and product management. Arjun holds a Bachelor's of Engineering degree from the Manipal Institute of Technology, India, and an MBA from Thunderbird, the American Graduate School of Internal Management. He lives in the Washington, D.C, metro area with his wife and two daughters.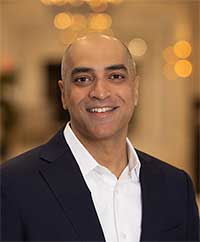 JASON WOODS | CHIEF FINANCIAL OFFICER
Jason has great experience leading the finance efforts in the software and technology space, most recently serving as the CFO at Field Nation. Previously, he was the CFO at SAP Concur. In his role at ARCOS, Jason focuses on all aspects of finance, accounting, and legal. Jason lives south of Minneapolis, Minnesota with his wife, son and daughter. They love to spend time outdoors and cheering on the Steelers.
JEREMY CHANDLER | VICE PRESIDENT OF FINANCE
Jeremy Chandler is the Vice President of Finance at ARCOS, where he is responsible for the finance and accounting teams including all budgeting, forecasting and financial activities. On a mission to help ARCOS continue to grow, he is focused on improving our forecasting and creating business processes that will drive ARCOS into the future. Through his commitment to this role, he is helping ARCOS achieve rapid growth while continuing to improve process to support growth and M&A integrations.
Before joining ARCOS, Jeremy served as the Corporate Controller at HBD Industries, Inc., where he helped them build a shared services accounting team, implement Microsoft Dynamics 365, and streamline multicompany financial close and reporting. Jeremy graduated with a double major in both Finance and Management from Cedarville University in Cedarville, Ohio and earned his MBA from Ohio Dominican University in Columbus, Ohio. In his free time, you can find Jeremy enjoying time with his wife and 3 children, volunteering at his local church, golfing, coaching his kid's various sports teams and cheering on The Ohio State University.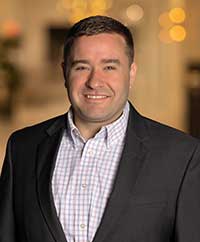 DOV ROSENBERG | VICE PRESIDENT OF CORPORATE DEVELOPMENT
Dov started his career as a software engineer, but now enjoys helping to build products and companies by identifying solutions outside the organization. He joined ARCOS in 2021 to lead the company's strategic partnership and acquisition activities. Dov brings to the role 15 years of innovation and strategy background, as well as corporate operations and technology experience – as a partner at two early-stage venture funds and through C-level roles in several small and mid-market companies. When he's not building companies, you can find Dov spending time with his family, working on small programming projects, and working through the Kindle Unlimited library.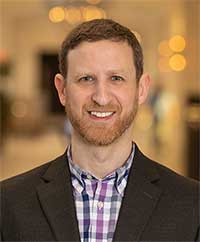 KELLY HOMAN | DIRECTOR OF PEOPLE OPERATIONS
Kelly Homan is the Director of People Operations at ARCOS, where she is responsible for leading the People Operations team to ensure a positive experience for all employees and candidates. Passionate about the company's growth, she is committed to helping ARCOS achieve an outstanding work culture. With over 15 years of experience in technology and other industries, Kelly has been a leader in human resources. Before joining ARCOS, Kelly led the human resources function at Dominion Homes where she helped them achieve greater employee satisfaction and company growth.
Kelly graduated with a bachelor's degree in human resource management from Franklin University in Columbus, OH. She lives in Columbus, OH with her husband and two children. In her spare time, you can find her sewing or reading Dean Koontz novels.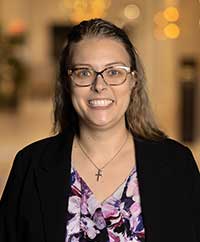 OREN LIEBERMAN | DIRECTOR OF STRATEGIC PROGRAMS
As Director of Strategic Programs, Oren Lieberman leads strategic planning, cross-functional alignment of strategic priorities, and oversight & reporting of those priorities. He is passionate about driving ARCOS platform growth in an effort to help more customers solve their toughest challenges. He brings over 15 years of growth strategy and execution experience as a former management consultant and corporate strategy executive, primarily in technology and transportation & logistics. Oren holds a bachelor's degree in economics from the University of Chicago and a master's degree in business administration from Carnegie Mellon University, and currently resides in Pittsburgh, PA with his wife and two children.