"What do you love about your job? I'm passionate about driving our company to solve our customers' toughest challenges."
Bruce A. Duff | CHIEF EXECUTIVE OFFICER
DEEP AND DIVERSE EXPERIENCE, UNIFIED TO SERVE OUR CUSTOMERS
---
BRUCE A. DUFF | CHIEF EXECUTIVE OFFICER
Follow on Linkedin
As Chief Executive Officer of ARCOS, Bruce Duff leads the strategy and direction for the company's operations since joining ARCOS in 2008. He is passionate about inspiring teams to elevate to their personal best and believes in compassionate and motivating leadership that focuses on working as a team. Prior to ARCOS, Bruce spent over 25 years in the global enterprise software market at a number of companies, focusing on wireless sensor networks, learning management system (LMS), electronic document management, electronic data interchange (EDI), relational database systems, and web management technologies. Bruce holds a bachelor's degree in political science from the University of Connecticut and a master's degree in business administration from the American Graduate School of International Management. Bruce and his wife Leslie have three children and reside in Columbus, OH. Outside of ARCOS you can find him reading, spending time with family and keeping an active lifestyle through fitness and golf.
---

ROSS FULLER | CHIEF OPERATING OFFICER/CHIEF FINANCIAL OFFICER
Follow on Linkedin
Ross provides senior leadership for business planning, accounting and administrative efforts of the company. His career spans 20 years in leadership positions in the area of accounting and finance.
What do you love about your job?
"It is exciting and challenging to work in a fast growing company surrounded by dedicated and passionate individuals working toward making our products the best in the market."
---
OSCAR SALAZAR | CHIEF REVENUE OFFICER

Oscar has a depth of experience at both large enterprise and small start-up companies. He has sold both SaaS and Professional Services at companies that are household names for many of us, like General Electric, Dell and TIBCO. Moreover, he has experience working with our field service and work management competitors – Click, IFS and Zinier – and has an excellent track record. He is passionate about building programs that guide successful results. He currently resides in Atlanta Georgia, but enjoys spending time near water when he can.
---
LISA FEDERICO | SENIOR VICE PRESIDENT MARKETING AND PRODUCT MARKETING
Follow on Linkedin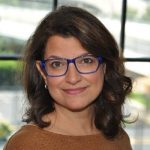 Lisa oversees the execution of product marketing strategy, demand generation and over-all positioning of the ARCOS brand. Lisa's focus is on resource and work management enablement, using software to address the industry challenges critical infrastructure companies face. She gets especially excited about helping these companies ease their pain points around resource planning, resource acquisition and management, and connecting critical infrastructure companies to their contractor or mutual assistance workforce. Prior to ARCOS, Lisa held leadership positions in sales and marketing for a variety of companies including Accenture and IBM, as well as several companies in early and mid-stage growth. Lisa is passionate about empowering her teams to put forth their best work in a supported and coaching-centric environment. She has spent nearly 30 years building strong, productive teams and the underlying processes that enable product, marketing, and sales teams to accelerate growth. Her pastimes and passions outside of work include traveling the world, collecting artwork and creative writing.
---
PAUL CLARK | VICE PRESIDENT OF SALES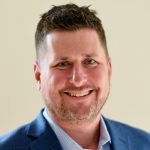 Follow on Linkedin
Paul Clark is the Vice President of Sales at ARCOS. In this role he leads our Enterprise teams, Commercial and SMU teams, along with Solution Architects and Sales Enablement. Paul is known for bringing an energetic and motivating presence to the organization. He believes in leading his team with integrity, encouragement and decisiveness. Prior to becoming Vice President, Paul served as National Account Manager and was promoted to Director of Sales for ARCOS in 2019.  Paul and his team enjoy working with our existing and new clients to solve complex challenges through the use of the ARCOS Platform. Paul has been in technology sales for over 15 years since graduating from the University of Toledo.
---
DOV ROSENBERG | VICE PRESIDENT OF CORPORATE DEVELOPMENT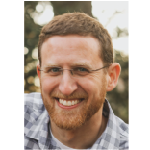 Follow on Linkedin
Dov started his career as a software engineer, but now enjoys helping to build products and companies by identifying solutions outside the organization. He joined ARCOS in 2021 to lead the company's strategic partnership and acquisition activities. Dov brings to the role 15 years of innovation and strategy background, as well as corporate operations and technology experience – as a partner at two early-stage venture funds and through C-level roles in several small and mid-market companies. When he's not building companies, you can find Dov spending time with his family, working on small programming projects, and working through the Kindle Unlimited library.
---
MATTHEW ABBITT | VICE PRESIDENT PRODUCT MANAGEMENT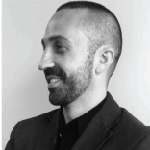 Follow on Linkedin
Matthew has a strong background in helping software companies grow and thrive through product management practices and strategy. Previously working in the startup world, Matthew has led product at three different companies and has helped drive them through five liquidity events, one with a strategic and four backed by private equity. With a passion for education, he holds a bachelor's degree in Chemistry, mini-MBA from Miami University, a Juris Doctor degree from William Howard Taft University, and In 2013 he authored Start Predicting in a world of data science and predictive analysis. Heading Product Management, he leads the team responsible for designing and executing on the ARCOS platform roadmap. When he isn't solving our customers biggest challenges, you can find Matthew spending time with his family, working on building various AI models and reading books that help him and his team grow personally and professionally.
---
OREN LIEBERMAN | DIRECTOR OF STRATEGIC PROGRAMS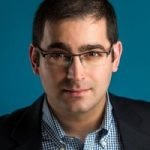 Follow on Linkedin
As Director of Strategic Programs, Oren Lieberman leads strategic planning, cross-functional alignment of strategic priorities, and oversight & reporting of those priorities. He is passionate about driving ARCOS platform growth in an effort to help more customers solve their toughest challenges. He brings over 15 years of growth strategy and execution experience as a former management consultant and corporate strategy executive, primarily in technology and transportation & logistics.  Oren holds a bachelor's degree in economics from the University of Chicago and a master's degree in business administration from Carnegie Mellon University, and currently resides in Pittsburgh, PA with his wife and two children.
---
ARJUN RAMCHANDRAN | SENIOR VICE PRESIDENT CUSTOMER SUCCESS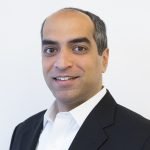 Follow on Linkedin
In his role, Arjun manages the Professional Services, Customer Success Management, and Product Support functions at ARCOS.  Their collective goal is to ensure that ARCOS' customers achieve critical and timely success in restoring utility services to populations in their greatest time of need.  Arjun thrives on building and scaling high-performance teams to help customers solve complex challenges and brings a wealth of experience from prior positions.  Mostly recently, he spent a combined 10+ years at Genesys and Angel (a startup that Genesys acquired) leading different global Customer Success-related functions.  Earlier, he had extended stints in management consulting and product management.  Arjun holds a Bachelor's of Engineering degree from the Manipal Institute of Technology, India, and an MBA from Thunderbird, the American Graduate School of Internal Management.  He lives in the Washington, D.C, metro area with his wife and two daughters.