AUTOMATED AIRLINE GROUND CREW SCHEDULING & MANAGEMENT SOFTWARE
Manage People — Not Paper. ARCOS RosterApps Is The Airline Ground Crew Scheduling and Rostering Solution That Keeps Track Of Scheduling Rules, Bids, Trading, PTO And More So You Don't Have To.
Managing Airline Ground Crew Scheduling
and Rostering with ARCOS Rosterapps
Say goodbye to piles of paper, spreadsheets, confusing rosters and lines of employees and airline crew members waiting to swap their shifts. ARCOS RosterApps is the future of ground crew shift management, accessible from all electronic devices – anytime, anywhere. Let employees handle their own shift bidding, swapping, and PTO, while you approve with the click of a mouse.
Why fill airline crew shifts with ARCOS RosterApps Airline Ground Crew Scheduling Software?
Convenient self-serve preferential crew shift bidding, trading, and partial shift split scheduling 
Configurable to your specific labor union rules
RosterApps software can be used as a standalone system or integrated with an existing system with our API
Logs all shifts worked for employee dependability metrics and efficient paychecks
Intuitive and user-friendly for both supervisors and employees
Easily manage employee and crew information with our airline ground crew scheduling software that allows you to create shift bids, assign overtime, and electronically approve or deny requests without worrying about paper, spreadsheets, or fax machines. Supervisors can get hours back to their week so they can focus on strategic initiatives, customer satisfaction, and helping get planes into the air more efficiently.
Increase employee retention while decreasing grievances within your airline. RosterApps allows employees to quickly manage their own schedules without the hassle of submitting requests on paper or waiting in lines. Airline ground crew employees can choose their own preferred schedules or simply bid and swap shifts right from their smartphones. And with automatic email and text notifications, communicating updates to the crew just became easier.
Your IT team can sigh with relief – our API has powerful integration capabilities which maximize existing investments and use of any Time & Attendance or Human Resources Information Systems. RosterApps is web-based with security protocols specific to critical infrastructure providers, with no requirement to install, update, or maintain any equipment.
Increase Your Knowledge with these Selected ARCOS Reading Topics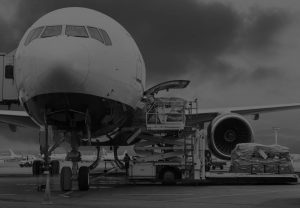 The Domino Effect of Inefficient Airline Shift Management – Crew costs are only second to fuel charges so it's in a carrier's best interest to efficiently use all and any resources possible to resolve shift management disruptions. But how?
How Airlines Can Look to Mobile Solutions for Innovation – It's okay. You can admit it. Your airline still uses spreadsheets instead of crew scheduling software. Maybe it's only at a few locations, but it's a guilty secret you want to move beyond. Learn how.
The Rising Cost of Flying and increasing Airline ROI – From journeying abroad for pleasure, to bleisure travel (the new term for extending a business trip for leisure), global trips are on the rise but if an increasing number of travelers are continually paying more to fly, then why are airline profits free-falling?
The Ever-Evolving Role of Airline Labor Rules and Regulations – Pilot shortages. Inadequate training. Union trends. Grievances. These themes wove their way through headlines in 2018, and will have a place in airline news for years to come. With the need for more pilots, and an increasing spotlight on labor rules, time and attendance, and regulations, what kinds of industry union trends are emerging?