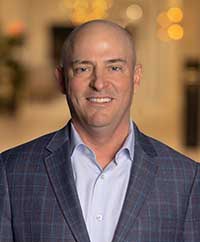 In his monthly blog series, ARCOS CEO Odus (Boogie) Wittenburg discusses the latest innovations, strategic initiatives, and market moves to inform and inspire dialogue. Be sure to follow ARCOS and connect with Boogie on LinkedIn to get The Boogie Brief in your feed, with his unique perspectives on the utility and critical infrastructure industries, SaaS, and classic rock.
A comprehensive understanding of system assets, people, and outage management is crucial for ensuring smooth operations and delivering reliable services to customers. However, many electric utilities, cooperatives, and municipal providers face a common challenge: fragmented information systems and data silos that hinder their ability to gain a clear view of their operations.
Electricity providers continuously strive for the big operational picture they need to manage systems, yet the reality is that teams must rely on a snapshot of the past instead of a current view because of the data disconnect, data wrangling, and manual report building. When minutes matter and plan of action is a necessity, last week's numbers won't get you there. How can teams break free from the data consumption barriers holding them back?
Free Bird!
While the famous song by Lynyrd Skynyrd is often associated with its epic guitar solos, "Free Bird" also conveys a message of living for the present. It encourages listeners to break free from the past and embrace freedom and spontaneity, which is exactly what is needed in today's electric transmission and distribution industry as teams move forward from static operational snapshots to a dynamic and real time views that opens up endless possibilities.
Digital Utility Ecosystem
Electric transmission and distribution leaders have embraced a wide range of digital solutions in the pursuit of higher levels of reliability, safety, and operational efficiency. Today's digital utility ecosystem is a mix of systems like:
Supervisory control and data acquisition (SCADA)
Work management systems (WMS)
Outage management systems (OMS)
Computerized maintenance management systems (CMMS)
Advanced metering infrastructure (AMI)
Advanced/intelligent distribution management systems (ADMS, IDMS)
Distribution fault anticipation (DFA)
Geographical information systems (GIS)
Customer information systems (CIS)
Enterprise asset management systems (EAMS)
Fault location isolation and service restoration (FLISR)
Within that alphabet soup of acronyms, teams have an abundance of data that breaks down complex functions into detailed metrics and key performance indicators. While data may be abundant, it can't really effectively drive business outcomes or meaningful improvement because there isn't a free flow of information.
Data silos, departmental layers of ownership, and data that can only be accessed by a few admins or subject matter experts mean that vital information remains trapped until it is needed. This is the root cause of the pervasive data wrangling problem, manual report building process, and information lag gap. As a result teams can only be reactive with their decision making.
Without a meaningful way to rapidly act on your wealth of operational, system, and reliability information, data becomes a form of white noise, overwhelming, and difficult to understand. Awash in valuable data, teams nevertheless struggle to maintain operational visibility because they only have a static snapshot of field activities where solutions always lag behind the most pressing blue and dark sky challenges they are trying to overcome. Operational effectiveness suffers along with customer satisfaction, impacting an electric service provider's ability to deliver on performance metrics and financial goals.
Breaking Free with Actionable Data
The lyrics of "Free Bird" resonate around the electric industry's data dilemma, highlighting the desire to break free from limitations and constraints. Just as the song calls for liberation, utility companies need a software solution that breaks down data silos, providing seamless access to critical information, so the right actions can be taken.
A strategic acquisition announced in December 2022, ARCOS Utility Insight forges a better path forward.
Because data should be seamlessly plugged into operations in real time, Utility Insight reaches into the digital utility ecosystem. By bringing disconnected data sources together and contextualizing them inside operational dashboards, Utility Insight provides prescriptive views and a single source of truth across your systems to deliver easy data access and actionable, decision-ready data.
Utility Insight shifts the paradigm from reactive decisions based on static, inaccessible datasets to real-time dynamic data streams that can power proactive decisions. This empowers stakeholders at all levels of the organization to align and collaborate around the same view of operations, from across your systems of record.
Most importantly, you can take direct action on your data from within Utility Insight, in a single interface that reflects the field as it is in that exact moment. Suddenly, you're not working for your data, responding to it. With Utility Insight, you can put your data to work for you—for faster restoration times, to improve reliability and customer satisfaction, while lowering costs.
Unleashing the Power of the Big Picture
Utility Insight acts as the conductor of the utility information landscape, orchestrating all the different digital components into one harmonious symphony. It enables utility companies to visualize and analyze data from across the organization, unlocking the power of the big picture and allowing teams to identify patterns, trends, and anomalies that might otherwise go unnoticed in isolated data silos.
Armed with carefully curated views tailored for system, reliability, and outage command and control, Utility Insight is helping electric utilities, cooperatives, and municipal providers proactively address issues, optimize system performance, and enhance customer satisfaction.
Utility Insight is agile, enabling teams with focused views to match their unique business requirements and operational goals. If you've got the data, Utility Insight can consume and contextualize it, map it, or turn it into visually stunning KPIs. Utility Insight is also part of the ARCOS Utility Operating SystemTM alongside Callout, Crew Manager, Resource Assist, and Mobile Workbench, making it a place to get work done not just view reports (e.g., execute crew callouts directly from within dashboards leveraging the industry's leading solution).
Just as Free Bird embodies a spirit of breaking free, Utility Insight liberates employees from mundane tasks and allows them to focus on strategic initiatives (the anthem of liberation). It empowers teams to break free from the status quo and explore new ways of working with business data, further advance customer metrics like SAIDI and CAIDI, maximize system resiliency, and future-proof IT investments.
Free Bird!
Did you enjoy Boogie's blog? Check out his previous post: Accelerating Time to Revenue for Utility Construction