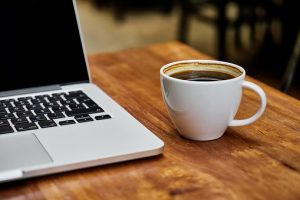 Here we go.
After a great weekend, you walk into the office grasping your warm cup of morning necessity. The weather is fantastic and today is already off to an awesome start. For a change, it's a day of regular operations and you don't have to worry because you have ARCOS.
ARCOS Crew Manager has helped assemble your teams for standard maintenance, infrastructure inspections, planned work and items on that "to-do" list that never seem to end. Your morning shuffle is automated to save you hours of time that would've been spent trying to figure out who's in, who's out, who can work with who and then publishing this information to the team.
Uh-oh – but what's this? Steve just called in sick and Pete forgot that he has to leave early for his daughter's soccer game. Usually, this could cause a dark cloud to enter your blue sky, yet ARCOS saves the day again and with a few clicks and Callout, the shifts are a memory – and you never had to look at a spreadsheet, whiteboard or remember any  union rules. You even had time for another cup of coffee. With ARCOS, full situational awareness is at your fingertips allowing you to plan work or quickly adapt to unplanned circumstances.You can even move a team that is somewhat close to a job if another crew finds itself without enough manpower.
As the day progresses, ARCOS generates a real-time record of who worked where and on what. For the documentation inspections require, this is an essential benefit. Now you have what you need to complete requests from regulators.
If all this sounds too good to be true, you're probably not using the right kind of resource management software. The streamlined ARCOS approach leads to fewer errors and greater efficiency. The conclusion of daily work arrives faster so teams and crews can move on to their next immediate task and can even squeeze out an additional hour of wrench time.
How can ARCOS help you with daily operations? Request a demo tailored to your individualized day-to-day situation and find out how. You've never had more time to take care of work than when you are working with ARCOS. Manage people, not paper.
And don't miss our Daily Operations Webinar Thursday, June 20, where you'll learn how to duplicate this blog's work flow by automating the morning shuffle and scheduling to gain more work hours in your day. Find out more and register here.