This recent picture of our gutted building was taken standing in what will soon be a spacious and welcoming kitchen where employees will share a meal or snack, or just catch up. The photo shows what will eventually be our main workspace. The big windows on the right will give team members who drop in a terrific view of the great outdoors as they work with our customers. Per our modern design, work areas will be carpeted, while other spaces will have a sealed concrete floor. Similarly, some spaces will have a ceiling, and some will be left open to the lofty rafters.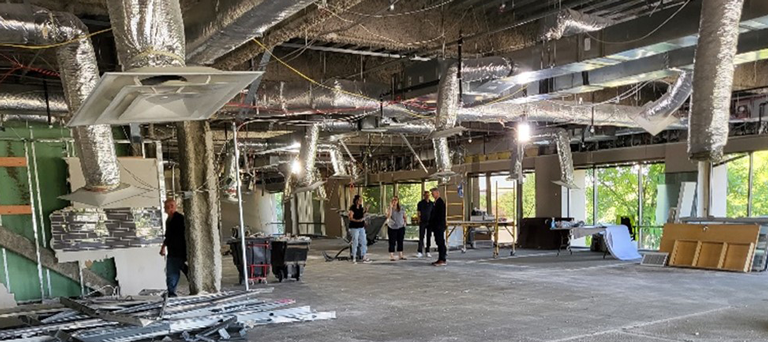 Here's a great reason to come visit us! The gorgeous outside common area will let you sit in the shade and gaze at the pond, complete with waterfall! It can be used to find some serenity, or as a relaxing lunch spot.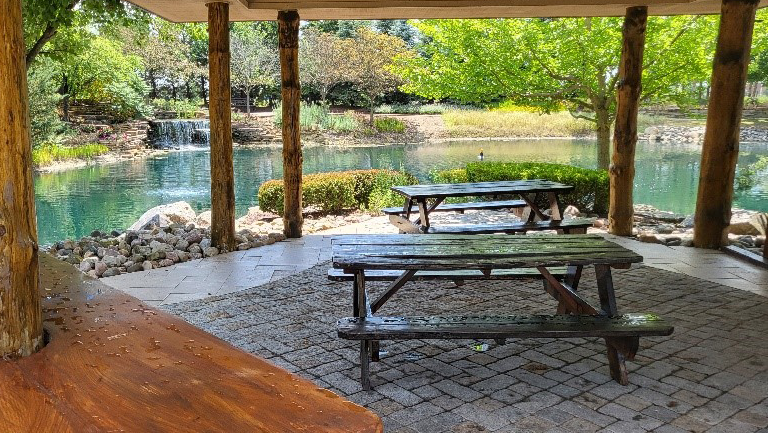 There's still a lot of work to do, but it's thrilling to walk through and imagine our contemporary, yet cozy, new home. We're building the space as a physical extension of our culture. So, it'll be a great place for colleagues and customers to visit and feel appreciated, comfortable, and inspired. We hope you'll come see us when it's done.