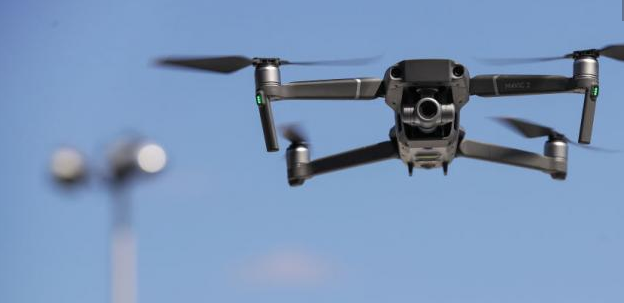 What would the utility industry look like if we could call out drones to assess damage and chatbots to staff call centers? Picture service centers and substations with mini-hangars containing drones preprogrammed to assess circuits, feeders and other assets. A storm center manager could activate the drones and collect images and data via integrated damage-assessment software. The drones would only need to report something as broken because the damage assessment software would identify the asset and electronically deliver the details to an OMS or WMS to help generate a restoration plan.
At the same time, dispatchers could launch call-center chatbots as the OMS reported outages. As customers began contacting the utility for information about outages and ETRs, the chatbots would peel away time that humans would normally need to field customer queries.
Most utilities recognize drones can play a role in expediting inspection of infrastructure like transmission lines. And that familiarity is leading utilities to deploy drones after major events, too.
"We were in Houston helping a utility recover from Harvey. While on site preparing for an inspection flight, a utility company truck pulled up to assess 10 feeder point disconnect switches near a substation," recalls Paul Frey, vice president of sales for drone-inspection company Sharper Shape. "With flood water several feet deep, the crew couldn't get close to see if the switches were open or closed. We chose to help them by launching a drone and 15 minutes later we gave the crew the information, which they said would've taken eight to 10 hours to gather manually."
Industry experts believe within a few years, linemen will carry drones in their trucks and use them like other high-tech tools such as handheld thermal scanners. The industry is at a point where it is increasingly testing and deploying drones and putting in place mobile damage-assessment software. The latter speeds up the assessment process, but software is still limited by how much territory a human assessor can cover. And today even if a human assessor deploys a drone to speed up the collection of data, the captured information still requires someone in a storm center to analyze the feed.
"Everyone we encounter in the utility industry talks about using drones for emergency response, and utilities at every level ask if drones are right for them," said Russell Metzler, manager of UAS Technology for Progress Rail, a Caterpillar company traditionally known for providing products and services for railroads and transit systems.
According to Metzler, the largest benefit for drone work is on transmission lines and distribution circuits in remote, rural areas. Metzler also knows of utilities like Dominion Energy, Entergy and Xcel that turn to drones for specialized surveys, such as inspecting easements or carrying out volumetric analyses of stockpiled fuel at power plants.
Metzler, Frey and others see a future in which drones could use artificial intelligence and LiDAR to determine if, say, a pole was broken, upright or leaning. And through integration with damage-assessment software, drone-supplied information would help utility managers quickly make decisions about which crews and skill sets were needed for each part of a storm-ravaged service territory. Drones offer added safety because humans can use them to get close to damage, collect intelligence, yet avoid being in harm's way after a storm event.
"The real value is in the drone becoming the assessor," remarked Frey.
"The technology is there for calling out and deploying drones as assessors; a challenge is line-of-sight regulations," added Metzler. "In urban areas, for example, regulations that prevent flying over people make it difficult to assess the damage with drones. Companies need to make sure they have a strong program or partner to manage the risks."
If a more liberal regulatory environment persists, we might one day see a fleet of drones launch at the push of a button and cover in minutes what would take human assessors hours to do.
Automating Help for the Call Center
What might happen sooner, though, is the shift in call-center staffing from mostly humans to largely chatbots. Research firm Gartner predicts that by 2020 customers will manage 85 percent of their interactions with companies without interacting with humans. That projection seems ambitious when you think of how frustrating it can be to use smartphone voice-recognition tools, especially when you're anxious.
A more likely call-center scenario, especially for utilities, might be calling out chatbots to engage in text messaging conversations with customers seeking outage information. Here's why:  First, younger consumers tend to prefer texting as their primary channel of interaction, and, second, until machine learning becomes sharper, chatbots are still best suited to replying to the written word versus human voices.
Human interaction won't go away in call centers because customers will always want that to some degree. The key for utility executives and call-center managers is understanding when humans need to pick up a conversation from a chatbot. By digitally recording past customer interactions, utilities could get a better picture of when human operators ought to chime in.
We're entering a world in which we'll be able to call out not only linemen and contractors based on skill sets but also drones and chatbots. These machines will shoulder much of the repetitive work that humans now do inside utilities, so dispatchers, managers, field personnel and staff can focus on developing and carrying out better strategies for restoration.