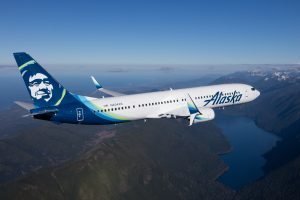 It's okay. You can admit it. Your airline still uses spreadsheets to schedule your crew members. Maybe it's only at a few locations, but it's a guilty secret you want to move beyond. Since the recent merger of Virgin America, Industry leader Alaska Airlines (winning their 12th J.D. Power award this year), is moving full speed ahead with their digital airline plans of the future.  
Keith Allen, Product Manager in ITS (Information Technology and Services) says his organization had different processes at their over 100 locations, and yes, they even used paper and spreadsheets in the past, "One of our big pushes is to go mobile everywhere and begin leveraging emerging innovative technology solutions to empower our front-line workforce".
The airline started rolling out ARCOS RosterApps with customer service, ramp service, lounge staff, support staff, cargo facilities, and maintenance and technicians. Over 5,000 staff members are using RosterApps and, by the end of summer, they anticipate usage will be over 7,500.
RosterApps enables simplified scheduling, shift bidding and trading, and vacation requests. However, its winning feature is the fact that it ensures that dozens of airline industry union rules are adhered to. This was key for the airline, which had to comply with five different union contracts when rolling out RosterApps.
John McKenna, Director of Product Management shares,"Our front line employees are thrilled to have a scheduling tool that puts them in control of their work schedules," said John. "Moving from paper to mobile-friendly RosterApps has been very well received. It has also freed up the time of our front-line workforce to focus on their primary goal, delivering an exceptional guest experience versus the need to be close to a computer workstation all day".
Vikram Baskaran, Managing Director, Product Management & Software Engineering shares, "The less our employees are heads-down concentrating on scheduling, the more time they have to work with customers and provide award-winning guest service, which aligns to our #FlyTechAlaska mission in ITS, we are passionate about creating tools our front-line loves as we continue to connect people through technology, our guests to our employees, employees to our business, and our business to our Community while continuously innovating at the speed of flight".
Want to learn more about how ARCOS RosterApps can encourage innovation within your airline? Download our in-depth demonstration now!