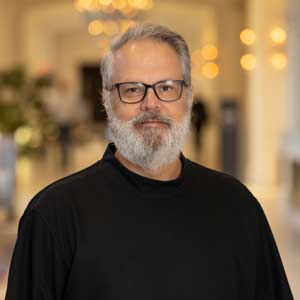 With more than 30 years of experience with a leading investor owned utility, Jamie Conover brings a valuable perspective to the ARCOS blog. Drawing on his extensive background in technical performance, optimization, and incident command for electric transmission, distribution, and natural gas operations, he offers strategies to increase business agility and hit moving business targets amidst shifting workforce dynamics and climate change that is leading to more frequent and severe outages.
Over the course of my blog series I've focused on how utilities can increase their workforce agility by empowering the line department with field mobility technology. In part 1 I explained how dispatch and scheduling can replace their spreadsheets with smart crew management software that streamlines roster creation and resource deployment. In part 2 I shared how mobile workforce management can also enable utilities to respond with agility to storm outages by efficiently directing and managing the logistics of a large number of mutual assistance crews. And part 3 provided strategies for integrating the native and non-native contractors we increasingly rely on for better business performance.
Attaining greater agility goes beyond mobile workforce management into the back office of utilities, the topic of my final post. Power restoration is a complex logistical challenge as much as it is a technical challenge of physically repairing circuits to get the lights back on as fast and safely as possible. Yet, just as the field must up their digital innovation game to keep pace with more severe and frequent storms, back office teams need new digital tools. Utilities must also contend with emergencies beyond storm outages, including wildfires, earthquakes, and national security events, all of which underscore the need for a more structured approach to incident management.
Incident Command System Complexities
Utilities are increasingly turning to ICS for the organizational blueprint to define, scale-up, and scale-down an incident command organization. By having an ICS plan in place, back office staff who are slated to participate can rapidly switch from normal duties to their ICS role, such as distribution managers switching to a role in the ICS operation section or a public relations team switching over to man the ICS public information center.
The challenge isn't having enough people to fill up an ICS organization chart, it's in documenting everything beforehand and hoping that the people assigned an ICS role won't have left the company, gone on vacation, or switched departments. That's because teams commonly rely on spreadsheets to create ICS rosters, which run the risk of being out of date the next day. The ICS structure is also complex as this basic example of a utility incident management organization from FEMA shows.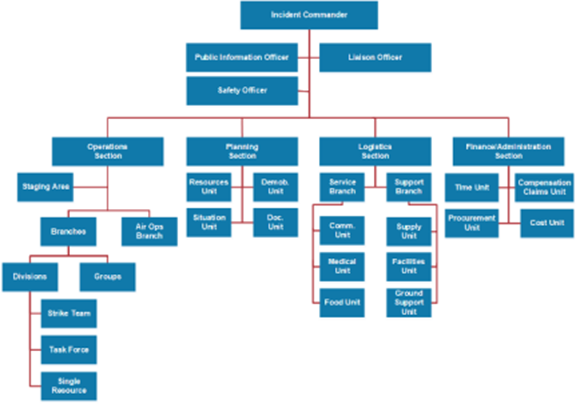 I've been part of ICS operations myself, but it always seemed to be the same 20 or so people involved, which is something our executive team is changing. Our utility is one of the top ten largest IOUs in the country, so when our CEO set a goal to include each and every employee in storm response it means that up to 30,000 employees must be part of the ICS resource pool. This goal doesn't necessarily mean that the entire company stops what they are doing when a major hurricane approaches, although the "all hands on deck" call to action is certainly reserved depending on the scale of an outage.
All of our employees will have an opportunity to participate in ICS, whether that's tracking expenses in the finance and administration section or lending a hand as a server in the logistics food services unit. But with so many moving parts and variables around people and their availability at any given moment, how can utilities manage ICS even at a small scale, not to mention companywide?
Automating ICS Rosters and Reporting
We've been an ARCOS Callout customer for many years, relying on the crew activation technology to simultaneously contact line workers based on their availability and distribute job assignments equitably following union rules. Field employees simply accept or reject a job with an app on their phone, text message, or automated voice assistant. This works exceptionally well and reduces a traditional callout from hours to minutes. ARCOS Incident Manager works much the same way for back office teams and is purpose-built around the core principles of ICS.
Like the other ARCOS products I've mentioned before in other posts, Incident Manager can take advantage of your existing digital ecosystem by integrating with disconnected systems, including outage management, human resources, and document management systems. The solution provides out-of-the-box ICS templates that can be tailored to a utility's organizational needs with the ability to attach or pull in ICS-related documents from other systems so they can be sent to the right people when the time comes. Each utility can define how their ICS team will be activated with phases that determine the order of scale-up and scale-down during or following an event. Rather than a static snapshot of the people assigned to ICS roles, ICS management technology like Incident Manager is dynamic.
When the core ICS team must be activated (e.g., incident commander, safety officer, and operations section), only those eligible for the designated role and who are available are contacted by reverting to qualified backup employees if they are unavailable. As additional ICS sections are activated, employees receive automated callouts over the phone and can accept or decline a role. Using a web-based dashboard, ICS managers can track acceptance and roster build out in real time, building an entire ICS organization in just minutes if needed.
In this way, rosters are automatically built on the fly and split into the operations, planning, logistics, and finance sections. However, Incident Manager goes beyond roster creation by actively managing ICS resources throughout an event and providing location check-in, so teams know where staff and resources are at every moment. Throughout an event, Incident Manager also captures critical data, documents, and decision points that are invaluable for post-event analysis and regulatory reporting. And leveraging ARCOS SIREN®, utility executives and ICS management can send customized emergency messages to customers, civil authorities, emergency responders, and media.
Electric utilities face multi-dimensional challenges that call for greater agility in order to respond to climate change, increase capital execution, and accelerate emergency response time. More than ever, energy leaders have the greatest need and greatest opportunity to embrace agile technology solutions to meet their safety, reliability, and revenue goals. From Callout and Crew Manager to Resource Assist and Incident Manager, ARCOS is our trusted technology partner in our team's digital transformation journey that is leading to lightning-fast resource mobilization, real time situational awareness, and seamless management of our hybrid workforce.
Thank you for reading along through this blog series. I'm always happy to answer questions or talk with other members of the energy community, so please reach out and connect with me on LinkedIn.
Did you enjoy Jamie's blog? Check out his previous post: Navigating Increasing Contractor Complexity