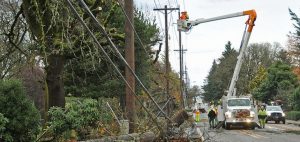 Storms are increasing and becoming more violent. Mother Nature is throwing us all for a loop with her pummeling fury.
Utilities have to be prepared for this new normal and while ICS and event plans have painstakingly been put in place to stay one step ahead of large-scale weather events, mistakes have been made- mistakes regulators are pouncing on by issuing threats of fines and financial retribution (which only fan the fires of consumer discontent).
The ARCOS Sunday Read focuses on the latest from Florida and New York. We pose the question of how prepared are you? Are your emergency preparedness plans in place? Are you following them? Can Incident Manager help? How can rapidly increasing restoration costs and fines be combated without decimating budgets and reserves? Are you ready to face regulator scrutiny after a weather-related event?
There is a lot to think about and implement before storm season starts.