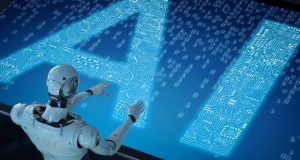 Like it or not, AI is coming and it may be better at solving our problems than us.
TechnologyReview.com is featuring an article outlining 10 ways that it could fight climate change but right out the gate, it really reads as a manifesto on how it can change the electric utility industry. Welcome to the future now.
The idea raises many questions. If AI is doing all our thinking, can it be regulated? What safeguards will be put in place if it happens to grows dim and fails? Can we make more efficiencies manually and by our own processes to eliminate a dependency on artificial means? ARCOS automates but we don't lose what's important- our human component. And of course, who programs the thing? We don't need garbage in, garbage out.
Tomorrow is always brighter than today, let's just hope we have a nice pair of sunglasses ready to go so we can see it.