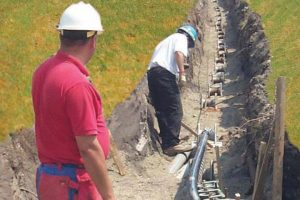 The case has been made for ages. Shouldn't we just bury electric lines?
Even with what happened to PG&E, it's not as simple or clear cut as it may seem as this article from CNN points out.
Accessibility, geography, price and ultimately who foots the bill all play big roles in the future of electric logistics and where something will go and when. Are consumers ready to pay higher rates for the thousands of miles of lines that would need to go underground? ARCOS can mange the crews but is it economically feasible for utilities?
All are great questions to think about this Sunday.