When a major storm impacts a region, the demand on that region's water utility skyrockets. Pumps need monitoring, chemical doses need measuring, and urgent issues need swift resolution. Often, operations superintendents must document each action as well, meaning plenty of paperwork in an already stressful time.
An effective way to lessen the pressure on workers is to simply automate these workflows with a system like ARCOS' Mobile Inspection. For water companies, having a system in place to deal with slower manual processes can help to mediate emergency situations, allowing employees to take care of other pressing matters, rather than fill out paperwork.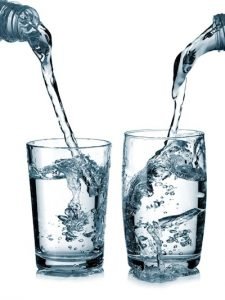 For the water industry, the benefits of automating workflows can be seen in routine maintenance work, like a hydrant inspection. The inspection itself is managed by a form that has to be completed, with each element verified to be done. After the inspection is complete, the team then has to check in with their manager and fill out an inspection form. By automating this system, workers can complete a hydrant check form virtually, and the team no longer has to check in with a manager in between jobs. This saves man hours and makes compiling GIS data much easier. A further benefit is that the ARCOS program stores data, such as hydrant inspection notes, for future reference. For instance, once a worker in the field completes a maintenance inspection and the ARCOS system collects the data, a utility manager at headquarters, or elsewhere, can tap into the ARCOS software to produce a pre-configured report such as a monthly operating report, or MOR. Managers can produce reports to assess the condition of field assets, identify system trends or fire off data to governing bodies like the Environmental Protection Agency.
In addition to saving hours, automated workflows can also be applied to assess worker progress and productivity. ARCOS' Mobile Inspection program uses location services to update GIS information in real time. This, in turn, provides the company with data about how long the employee is at the job site, what work they did there, and many other KPIs.
This data can be used to create a system of goalposts. When a worker reaches a particular goal, they can move on to another, which provides the feeling of progress. It just goes to show that automating workflows doesn't just help the company, but the employees as well.